New York man with autism uses Boy Scout skills to survive 50 hours in woods during heat wave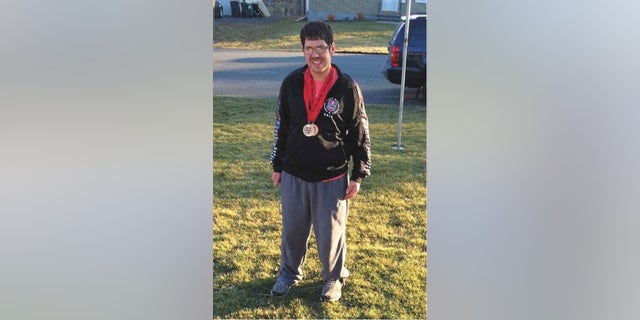 NEWYou can now listen to Fox News articles!
A man with autism relied on his Boy Scout skills to survive in New York's Adirondack woods for 50 hours during a heat wave.
Bruce Williams, 29, of Colonie, became lost in the woods on Saturday. Williams has problems communicating and also has weak peripheral vision and motor dysfunction.
He left his family's camp in Bleecker in the Adirondack foothills for a swim in the lake on Saturday afternoon. Williams' mother, Janet, said she did not think her son would go far.
"He normally goes down to one of the bridges to take a quick dip," she told the Times-Union of Albany. "We usually let him go by himself, and he's back within an hour."
NYC'S BILL DE BLASIO SHUTTLED FROM CANADA VACATION IN COUNTERTERRORISM PLANE
When he didn't return, the family searched for him and called on forest rangers on four-wheelers to help them. The rangers used drones and searched for Williams throughout the night.
Williams said he got lost while looking for the lake to go swimming. He did not pack any water or food with him but was able to find a stream for safe drinking water.
On Sunday morning, Williams, an Eagle Scout — the highest Boy Scout rank — found a tent near a lake and decided to take a swim to cool off. But he got caught in the current.
"The current carried me all the way away," Williams told the Times-Union of Albany.
Far from shore and tired from swimming, he thought of the Boy Scouts. He relaxed his body and began to float.
Rangers found Williams on a rock Monday afternoon near the eastern shore of the lake. He was sunburned, bug-bitten and scratched up, but otherwise in good health and spirit, said Lt. Brian Dubay, the state forest ranger who led the search.
HEROIC UNCLE DROWNS TRYING TO SAVE NEPHEW DURING FOURTH OF JULY BEACH OUTING
Dubay said Williams' Boy Scout training helped him stay alive.
"He knew enough not to eat anything from the forest. He knew to drink water and stay hydrated. He knew to stay visible on that rock. He didn't panic," Dubay said. "So I think some of those skills are innate from that Boy Scout background and training."
Williams's mother also credited the Boy Scouts, and God, with helping her son survive.
"It was a happy ending," she said. "You don't really hear too many happy endings."
The Associated Press contributed to this report.