New York man who cut off ankle monitor before raping girl, killing mother sentenced to life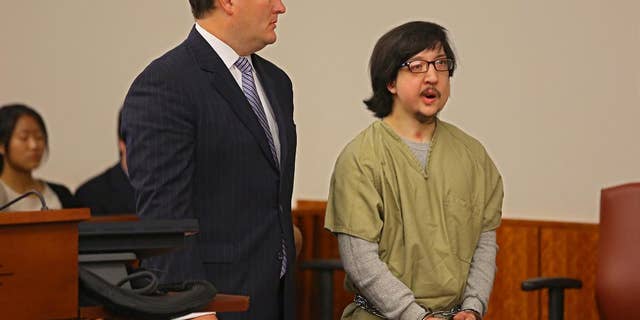 NEWYou can now listen to Fox News articles!
SYRACUSE, N.Y. – A New York man has been sentenced to life in prison without parole for raping a girl and killing her mother after cutting off his ankle monitor last year.
David Renz was sentenced Friday in Onondaga (ahn-uhn-DAH'-guh) County Court after a judge said he hoped the penalty would comfort the victims' family.
The 30-year-old had pleaded guilty to first-degree murder, admitting that he carjacked the woman and her 10-year-old daughter on March 14, 2013. Renz stabbed and strangled the mother as she tried to stop him from raping her daughter.
He had been under federal monitoring on child pornography charges but cut off his ankle device. Renz was sentenced earlier this year to 30 years in federal prison for possessing more than 11,000 images and 1,100 videos of child pornography.