New York City's Fleet Week gives sailors a chance to reconnect with families - and cuisine
NEW YORK – New York City's ongoing Fleet Week is offering dozens of free events to the public, ranging from ship tours to Marines martial arts demonstrations, but sailors say some of the things they are looking forward to the most aren't found anywhere else.
"I haven't been here in 10 years," said Command Master Chief Charles Eakley of the USS Arlington, a native New Yorker whose ship is one of the 14 on display. "I got a brand new granddaughter, haven't met her yet, gonna see her Saturday and that is one of my biggest highlights."
For those onboard another ship that is in town through Memorial Day, the guided missile destroyer USS Mitscher, one of the food items that the Big Apple is most famous for is in high demand after spending a lengthy time at sea.
"Mitscher has been under way for almost 30 days before we pulled in here, so the sailors are yearning for some New York pizza and just getting out on the town and doing some sightseeing," said its commander, Matt Cox. "The 9/11 Memorial is fairly new, not a lot of sailors have seen that, so we are looking forward to checking that out."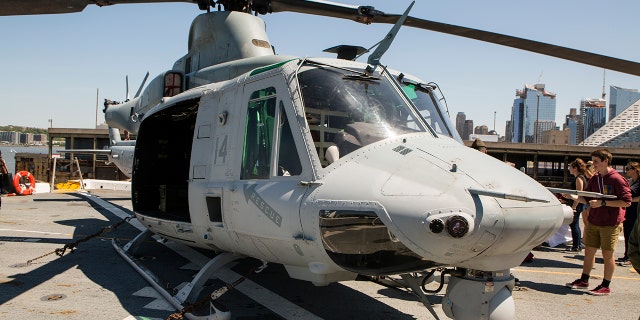 For the public, the Mitscher, which Cox says "has a very modern combat system capable of conducting a wide range of missions, and performing just about every mission that the Navy can ask its warships to do," can be toured daily at the Brooklyn Cruise Terminal, while other ships from the U.S. Navy and Coast Guard – and one from the Canadian Royal Navy -- are available to explore in the boroughs of Manhattan and Staten Island.
Around 2,300 sailors are expected to be in New York City through May 29 for Fleet Week. On board the Mitscher, the average age of the crew is around 25 years old, Cox says.
"That just gives you an idea of what we are asking of the young people in America," he added. "I couldn't be more proud of the men and women on board Mitscher. They are a fantastic group of individuals totally committed to the United States Navy and meeting the mission."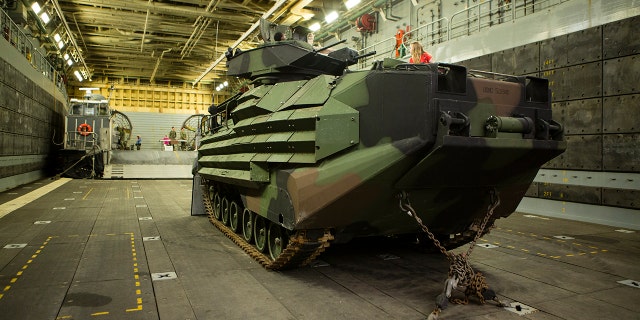 A dive tank set up in Times Square and search and rescue demonstrations by the Coast Guard are also among the many events going on this weekend that the Navy says gives those interested in joining a taste of what experiences may await them.
The week will be capped off on Memorial Day with several parades, a flyover and the unfurling of a giant American flag on the decks of the USS Intrepid.
For a full listing of events and times, click here.