New York City police officers, including groom, killed in wedding day car crash, officials say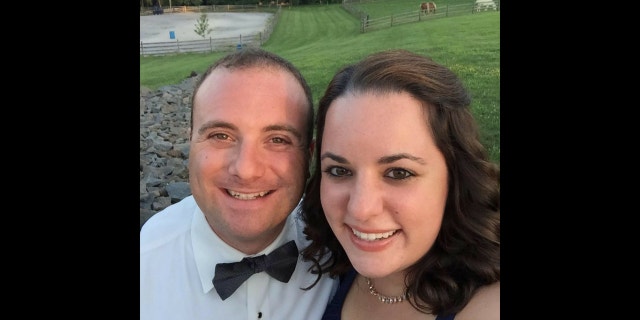 NEWYou can now listen to Fox News articles!
Two off-duty New York City police officers, one who was a groom celebrating his wedding day, were killed Sunday night after their rented Maserati crashed into a tree in upstate New York, police said.
John M. Martinez, 39, and Michael Colangelo, 31, were pronounced dead at the scene of the crash in Shandaken, about 72 miles southwest of Albany. Colangelo, a K9 officer, got married to his wife Katherine and hosted their reception at Full Moon Resort, about a mile from the crash site, a state police spokesman told Fox News. Martinez was an officer at the 84th Precinct in Brooklyn.
Martinez was driving the rented 2018 Maserati just before 11:30 p.m. Sunday when the vehicle "left the roadway and struck a large tree," New York state police said Monday. The car overturned and ended up on its roof.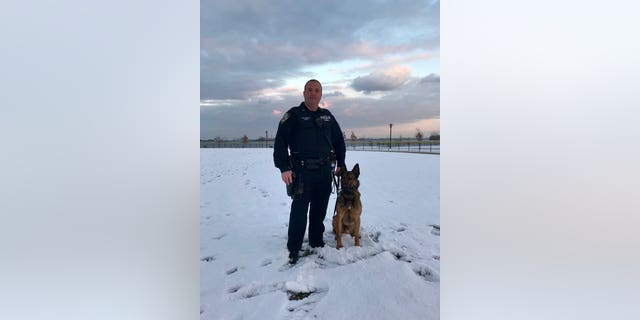 State Police Maj. Pierce Gallagher said in a Monday afternoon news conference that the two NYPD officers were likely not wearing seat belts, causing partial ejection. A third passenger, who was not the bride but a family friend of the groom, was wearing a seatbelt at the time. He was taken to the hospital with head injuries that were not life-threatening.
"As far as we can tell they were taking this car out for a ride," Gallagher said. "I feel comfortable saying that the speed was excessive."
The police spokesman said the reception ended when the trio got into the car.
Police said they have not released the cause of the crash, but are investigating it as an accident. Interviews are being conducted to determine what occurred before the deadly incident.
Officials are waiting autopsy and toxicology results. The exact speed the vehicle was traveling at was also not given.
Both officers were from Long Island.
New York City Mayor Bill de Blasio shared a message of sympathy on Twitter: "Our entire city is keeping the families and loved ones of Officer John Martinez and Officer Michael Colangelo in our prayers."
Colangelo and his wife were planning a honeymoon in Costa Rica before his tragic death Sunday, according to the Honeyfund page. They had asked guests to contribute money to their honeymoon.
ARIZONA OFFICER'S BELT STOPS BULLET IN 'WAY TOO CLOSE A CALL' ENCOUNTER
"We know it's not traditional but it would be a lot of fun, to have some items on our wedding list that will help us catch some sun! So if you'd like to give a gift to send us on our way, a donation to our honeymoon would really make our day!" the couple wrote on their page.
They added, "Then while we're relaxing on the beach, or by the pool so blue, we'll sit back and know that it is truly thanks to you!!"