New Orleans strip clubs reach settlements with state after 'lewd acts,' other violations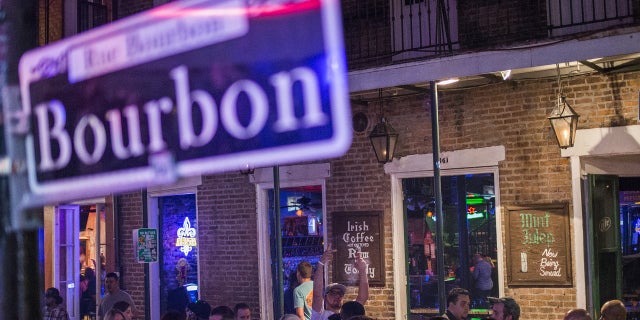 NEWYou can now listen to Fox News articles!
Six strip club owners in New Orleans reached settlements with the state of Louisiana on Wednesday after authorities temporarily revoked their liquor licenses over illegal activities.
The disputes resulted from a series of raids that officials with the state Office of Alcohol and Tobacco Control (ATC) began Jan. 19, using undercover ATC agents, the New Orleans Times-Picayune reported.
The six raided clubs were cited for solicitation of prostitution and the sales of drugs to the undercover agents, the newspaper reported. The clubs also received citations for "lewd acts," including exposure of body parts and illegal touching.
The Bourbon Street strip clubs reaching settlements were Scores, Temptations, Stilettos, Rick's Sporting Saloon, Rick's Cabaret and Lipstixx, the Times-Picayune reported.
The clubs have agreed to "many provisions designed to address the issues leading to the emergency suspensions such as regular training, security monitoring, better screening of employees, discharge of employees engaged in criminal activity," the ATC said in a news release obtained by the Times-Picayune.
ATC officials have not disclosed the dates on which the clubs would be allowed to reopen, the newspaper reported.
In response to the settlements, strip club workers formed a new organization called the Bourbon Alliance of Responsible Entertainers.
"We shared our experiences of the recent club raids and the harm they have caused us," the group said in a statement obtained by the Times-Picayune. "No matter what we contribute - to culture, to community, to civic life - we are not being treated as equal citizens. As long as law enforcement has an extortive relationship with businesses and an abusive relationship with workers, we will continue to suffer."
Click here for more from the Times-Picayune.