New Orleans officer accused of raping sleeping woman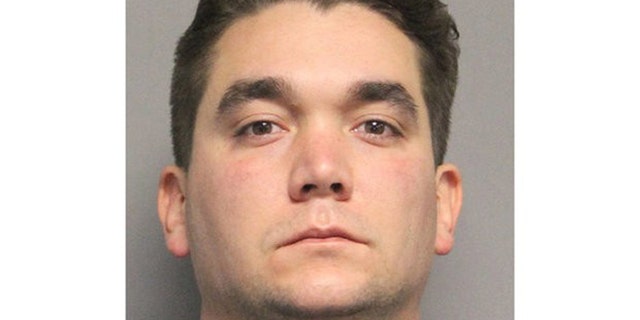 NEWYou can now listen to Fox News articles!
A New Orleans police officer was arrested Saturday after he allegedly raped a woman while she was intoxicated and sleeping.
William Burford, 28, a probationary officer with the New Orleans Police Department is accused of raping a 20-year-old woman at her residence in Kenner, WDSU reported. Burford knew the victim through her roommate, whom he was reportedly dating.
The victim told police that she, her roommate and Buford came back to the apartment early Friday morning after drinking at a bar.
The victim said she went to sleep and woke up to find Burford on top of her. The victim said Burford asked her, "You can keep a secret, right?"
Burford claimed during questioning the sex was consensual, Lt. Brian McGregor, spokesperson for the Kenner Police Department said.
"He knew she was intoxicated," McGregor told The Times-Picayune. "He thought it was okay. I don't know what led him to believe that."
McGregor said police took Burford into custody because the victim could not resist because she was severely impaired.
Burford was booked into the Jefferson Parish Correctional Center and released after posting $25,000 bond Sunday.
"William Burford has been placed on emergency suspension without pay while this incident is being investigated by the Public Integrity Bureau," the NOPD said in a Tuesday statement. "Burford joined the department as a recruit in December of 2015, and was serving as an officer in the Fifth District prior to this incident."
The statement added: "The allegations against Mr. Buford in no way reflect the values of the NOPD."
Burford is one of four officers who graduated from the police academy in 2016 and has since been arrested around the New Orleans area, the Times-Picayune reported.