New Mexico private school to start random drug testing of its students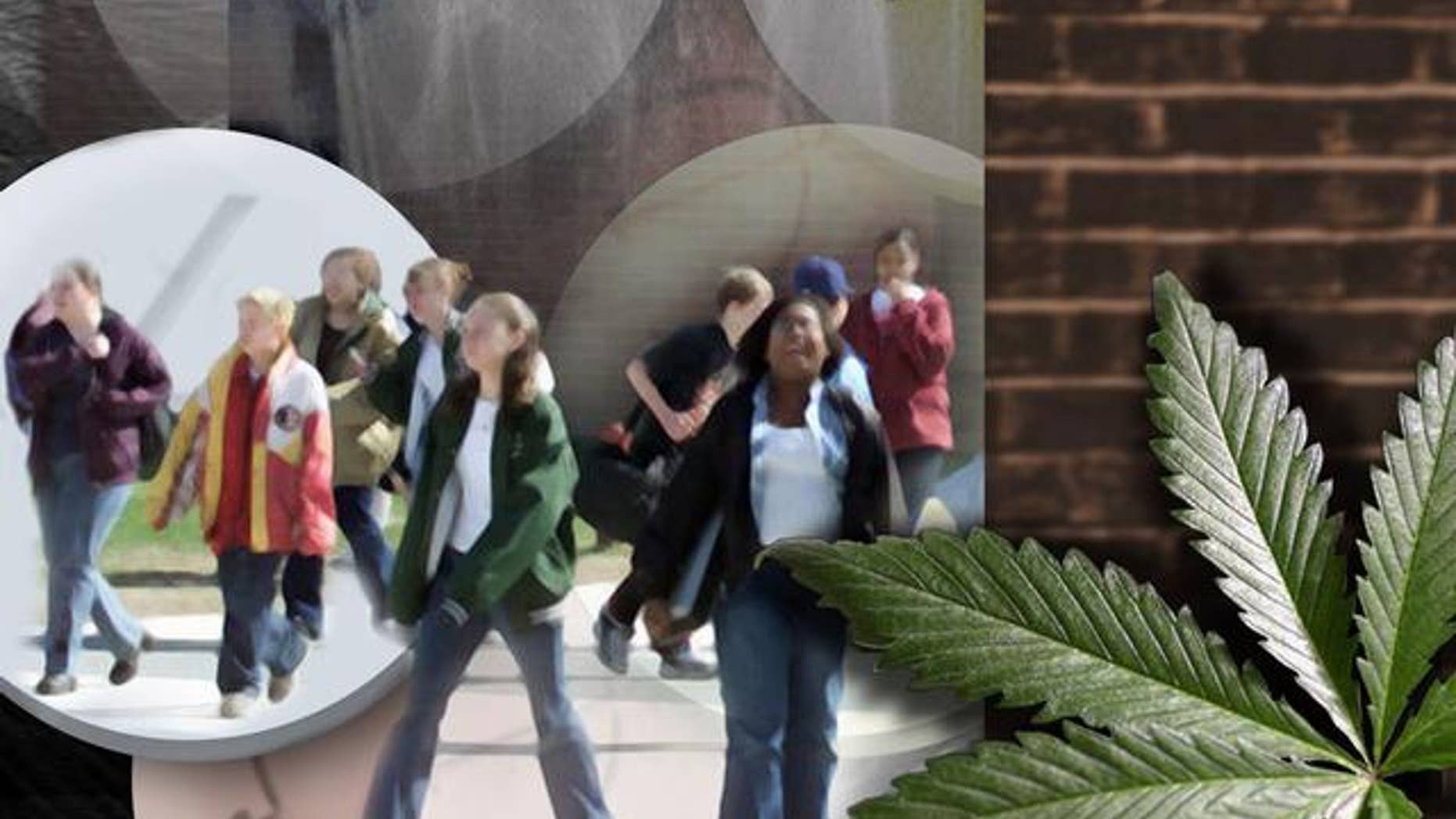 A private high school in New Mexico plans to conduct random drug tests of all students, amid a growing trend aimed at curbing drug use.
Officials at St. Michael's high school in Sante Fe, which has more than 700 students in grades 7 through 12, sent out emails to parents this week and posted on Facebook that they are plan to begin hair-based testing next fall.
"The random drug test isn't intended to target or punish anyone; our goal is to support our students by, hopefully, preventing them from developing drug habits that can affect their health, safety, intellectual development, and athletic performance," the letter states. "Implementing a random drug testing program at St. Michael's will give our students an easy excuse to say 'no' when their peers pressure them to experiment."
The school intends to hold a "lottery" in which 10 to 15 percent of the student body will be selected to have hair samples sent to a California lab to be tested for marijuana, opiates, PCP, and methamphetamine.
Students who test positive will get 90 days before a second test will be taken. If they fail again they will be kicked out of the school.
"We are trying to be proactive. We don't want to stick our heads in the sand," Principal Sam Govea told FoxNews.com, "This will build up student's refusal skills."
Govea also says that he implemented similar programs at previous schools he worked at with a resounding success.
"Kids were coming up to me and telling me how they used it as an excuse at a party. Doing this builds a refusal arsenal," he said.
Govea says that the response among parents has generally been positive, saying, "It outweighs the negative [response] 2-to-1."
But some parents do not like the idea of random drug testing.
"I think that St. Mike's should stick to teaching academics and let us parents do the parenting," Carol Campbell told the Sante Fe New Mexican.
"Either the administration is inept at providing that kind of leadership, misguided, or it just has a great lack of faith in the student body," Martha Lopez Gilpin, who graduated from the school in 1978, also told the newspaper.
St. Michael's is a private school and not bound by the laws governing public schools, where a testing can only be done on students who participate in athletics or extracurricular activities.
Experts told FoxNews.com that student drug testing likely will become more commonplace.
"The direction we are going in is to test students," said Jason Stern, a New York-based attorney specializing in constitutional law and privacy. "Schools are trying to do it more and more. The state can probably provide more protection from this."