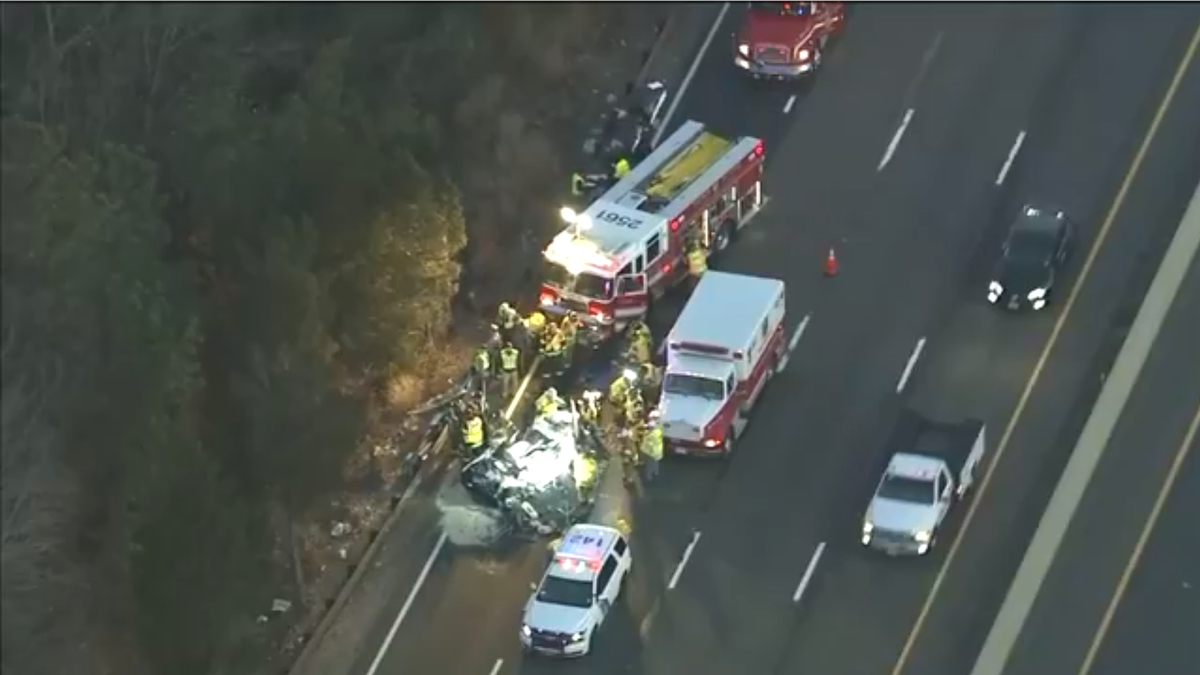 Four people were killed early Wednesday morning after the driver of the vehicle crashed into a tanker truck on the Garden State Parkway in New Jersey, police said.
Kevin Quispe-Prieto, 21, Jimmy Quispe-Prieto, 23, Victor Lugo, 24, and Robert Ordenana, 23, were killed following a crash near Berkley Township just before 3 a.m. Wednesday, New Jersey state police said. The driver of the oil tanker, who was not identified, suffered injuries that were not life-threatening.
A preliminary investigation showed Kevin Quispe-Prieto was driving the Infiniti G37 sedan when he struck the back of the truck. Photos from the scene showed the smashed vehicle wedged under the rear of the tanker truck.
The four people who were in the other vehicle were pronounced dead.
Authorities are investigating the crash and did not release further information.