New Jersey Teen Seeks Prom Dress Refund to Pay for Boyfriend's Funeral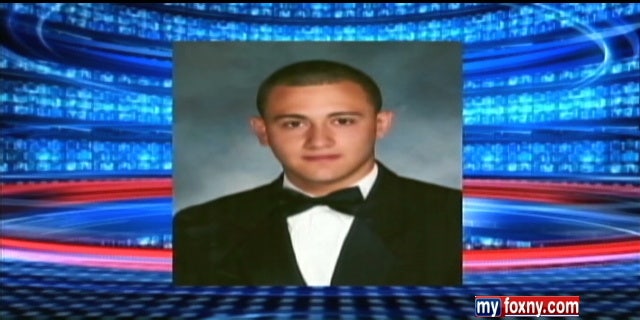 Like most teenage girls, sophomore Jackie Genovese, 16, of New Jersey, was so excited to attend the prom with her boyfriend that she made plans and purchased her perfect prom dress early.
But tragedy struck last week when her boyfriend of two years was killed in a car accident, MyFoxNY reported.
James Volpe, 17, was killed in a two-car crash on the way home from a baseball team dinner on May 13, only a few weeks away from graduation.
Jackie bought her $1,200 dress at Freehold's Diane and Co., also known for its popular Oxygen show, "Dress Coutoure."
She requested a refund for her dress so she could help pay for her boyfriend's funeral. Jackie's mom approached the owners of the store for the refund, which is against store policy. Instead they offered credit. But Jackie's mom said when she showed up to bring the dress back, they were nasty and unsympathetic.
Now her friends have started a Facebook page to call on boycotting the dress store.
Diane and Co. denies the accusations. Over the phone, owners said "this terrible tragic situation has been spun out of control. It's not a matter of being vicious or uncompassionate, but we are faced with tragedy all the time. And we weren't given a chance to rectify the situation."
Jackie is now left with the $1,200 store credit, which she is unsure she will ever use.
Diane and Co. is standing firm on the no refund policy, but has offered to make a donation to a memorial set up in James name.
Click here for more on this story from MyFoxNY.