New Jersey teacher barred students from citing 'biased' Fox News in homework, parent says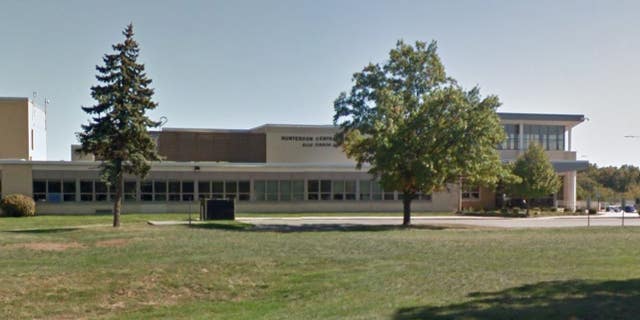 NEWYou can now listen to Fox News articles!
A parent of a student at a New Jersey high school claimed a teacher told the class to not use Fox News as a source for assignments because it was "biased" and encouraged her pupils to only use CNN and its affiliates.
The parent, who asked not to be named, told LifeZette that she lodged a complaint against the Hunterdon Central Regional High School in Flemington.
The mother claimed her son and students were informed by a global studies teacher they could not use the Fox News website as a resource for their assignments. The teacher reportedly told students to restrict their material to CNN and its affiliates.
The mother took to Facebook to inform other parents of the instructions.
NEW JERSEY, VIRGINIA START FOCUSING ON GOVERNOR RACES
"I'm livid," the parent told LifeZette. "I'm not allowing him to stay in this teacher's classroom, to be subjected to this all year long."
Jeffrey Moore, the district superintendent, said the school was informed about the specific directions a day after the first day of school.
"We learned about a decision in a classroom to limit students to certain media sources in an assignment," Moore told Fox News in a statement. "Without any delay, we partnered with parents to understand the needs of our students. We moved swiftly to address their concerns."
The educator in question has not been identified.
"The Hunterdon Central Regional High School District is committed to affording students the freedom and respect they need to develop their own opinions," Moore said. "In fact, we have policy that requires us to present all sides of any controversial issue.
"We recognize the potential for a teacher, as a trusted authority figure, to sway student opinion about such issues without even setting out to do so."
LARGEST NEW JERSEY CITY REGAINING CONTROL OF ITS SCHOOLS
The mother was slated to meet with the teacher sometime this week and she has spoken with Moore, the school's principal and vice principal, LifeZette reported.
"I'm actually happy so far with the response I've been getting from the school district," the mother told LifeZette.
Moore told Fox News that the school and district would work together with the administration "to ensure that we have consistent approaches to controversial issues in our classrooms. Now, as always, we remain focused on this and all of the other work of educating the children of our community."
The school's principal, Suzanne Cooley, did not immediately respond to a request for comment from Fox News.