New Jersey state trooper indicted, accused of pulling women over, asking for phone numbers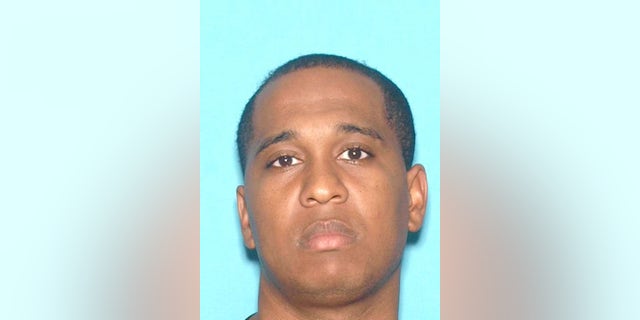 A New Jersey state trooper was indicted on Thursday after he allegedly completed "improper stops" on two women and tried to convince them to give him their phone numbers, officials said.
Eric Richardson, 32, of Camden, was charged with official misconduct, criminal coercion, tampering with public records or information, falsifying or tampering with records, wrongful access/disclosure of information and obtaining information from a motor vehicle record, a news release from the state's attorney general's office said.
Richardson was investigated and the reported incidents with the two women were discovered, the office said. "He allegedly stopped each woman repeatedly and deactivated the dashboard camera in his car during some of the stops," the news release said.
One woman was allegedly pulled over three separate times, the last of which he reportedly completed to determine if her phone number was the same and if she was getting his messages, the news release said. In an official report on the incident, he allegedly falsely claimed that he'd "stopped to aid a motorist."
When he allegedly pulled over the second woman, according to the news release, he reportedly "threatened to arrest her if she did not give him her phone number," and showed his handcuffs.
"The woman's license and registration were suspended, and there was a warrant for her arrest," the news release said. "After obtaining her phone number, Richardson released her, despite the active warrant." He later reportedly claimed to dispatchers and in the dispatch log that the driver involved was actually male, not female. He reportedly also texted the woman to the acquired phone number, the news release said.
Richardson was charged with wrongful access/disclosure of information and obtaining information from a motor vehicle record because of a separate occasion when he allegedly went into the FBI–Criminal Justice Information Services database without legal authority to do so, the news release said. He reportedly did this to find out whether or not a woman who his male friend had hired had any warrants or drug activity listed in her driving record.
"We allege that the defendant used his authority as a police officer to harass two women and he then falsified official records to cover up his misconduct," Director Elie Honig of the Division of Criminal Justice said in the news release. "These are serious charges."
New Jersey Attorney General Gurbir S. Grewal said "when officers abuse their authority, as alleged in this case, they must be held accountable."
Richardson is currently suspended from duty and has been since being charged in May 2017, the news release said.
The Associated Press contributed to this report.