New Jersey police find large boat left on side of highway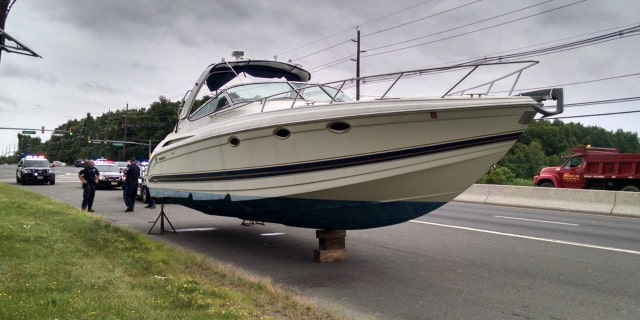 An unexpected item was found Thursday along a highway in central New Jersey: a 37-foot boat.
The South Brunswick Police Department said on Twitter the boat named Maraliya out of Larchmont, New York, was found on the side of Route 1 near Beekman Road, around 40 miles southwest of New York City.
Authorities asked on Twitter "Do you know the owner?" in an attempt to track down the boat's owner.
Police said traffic was slow through the area as officials investigated the abandoned vessel.
The boat was finally removed after being on the side of the highway for 5 hours, according to police.
Authorities are tracking down the owner of the vessel.