New Jersey Gun Case Exposes 'Patchwork' of State Laws, Experts Say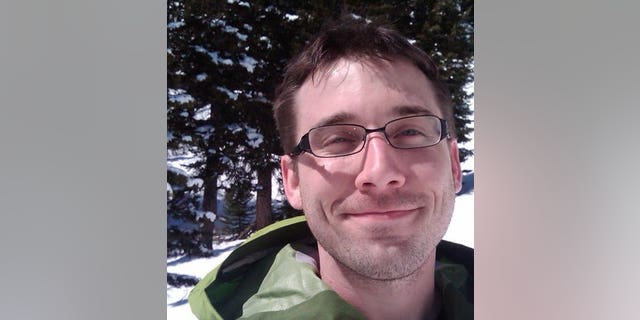 The case of a New Jersey man who is serving seven years in prison for possessing two locked and unloaded handguns he purchased legally in Colorado is a perfect example of how a law-abiding citizen can unwittingly become a criminal due to vastly differing gun laws among the states, gun rights experts say.
Brian Aitken, a 27-year-old entrepreneur and media consultant with no prior criminal record, now spends his days "bored and depressed" behind bars at New Jersey's Mid-State Correctional Facility, his father, Larry Aitken, of Mount Laurel, N.J., says.
Brian was trying to get his life back on track two years ago when he moved back to New Jersey from Colorado to be closer to his young son and estranged wife. But on Jan. 2, 2009, his mood darkened when his planned visit with his son was canceled at the last minute. His mother, concerned for his safety, called the police, and when the police located him, they searched his car and found two locked and unloaded handguns in the trunk.
Aitken had purchased the guns legally in Colorado, and he passed an FBI background check when he bought them, his father said. And he said Brian also contacted New Jersey State Police before moving back back home to discuss how to properly transport his weapons. But despite those good-faith efforts, he said, Brian was convicted on weapons charges and sent to prison in August.
"I don't think there are words yet invented that could characterize the -- I guess anger would be one word, but it's a lot deeper than anger," Larry Aitken told FoxNews.com on Wednesday. "Whatever the word is that's a combination of anger, shock, disbelief, horror and a desire to expose all of this -- that's the word.
"This can't happen. I won't let this happen to my son."
Brian's relatives and his lawyer, Evan Nappen, believe he had a legal exemption to have the handguns in his car because they say he was in the process of moving from his parents' home in Mount Laurel to Hoboken when the guns were found. A formal appeal and clemency petition have been filed with the office of Gov. Chris Christie, and a "Free Brian Aitken" Facebook group has garnered roughly 7,000 supporters. A brief on his appeal is due on Dec. 30, officials told FoxNews.com.
Nappen claims the moving exemption issue was raised both during the trial and in a pretrial motion to have the entire case dismissed, but he said the jury was never given the exemption statute because then-Superior Court Judge James Morley refused to provide it to them.
Morley, for his part, told FoxNews.com on Wednesday that his recollection of the trial record did "not establish" that [Aitken] was in the process of moving. He declined further comment.
In an email to FoxNews.com, Joel Bewley, a spokesman for the Burlington County Prosecutor's Office, said "no evidence" was presented during the trial to support Aitken's claim that he was moving at the time of his arrest. And despite an appearance on FoxNews.com's "Strategy Room" in August 2009 to discuss his case, Aitken did not testify at his trial.
"However, his roommate testified that they had been sharing the Hoboken apartment since June 2008, and that he had seen the guns at the apartment in September 2008," Bewley wrote. "[Aitken's] mother testified that he had been living in Hoboken and working in New York City since June 2008. This incident occurred in January 2009."
Regarding Aitken's interview on the case, Bewley wrote: "While we fully recognize the defendant has a right not to testify, it is difficult to understand why he would grant an interview on national television yet choose not to explain his actions to a jury when his liberty was at stake."
Nappen, meanwhile, says Aitken's case "absolutely" shows how states' differing gun laws can put well-intentioned gun owners at risk.
"There's a wide patchwork of gun laws between various jurisdictions, and in some states, it can differ from a local town that passes an ordinance to another town," said Nappen, who also cited New Jersey's mandatory minimum sentences for weapons charges. "That's why it's so Draconian in its application and how you end up with a Brian Aitken situation."
According to a 2009 rating system by the Brady Campaign to Prevent Gun Violence, New Jersey is one of six states with the most restrictive gun laws in the U.S.. The others are California, Massachusetts, Connecticut, Maryland and New York.
Alaska, Arizona, Idaho, Kentucky, Oklahoma and Utah have the least restrictive gun laws, according to the rating system.
In New Jersey, a person must have a purchaser's permit and a carry permit to have a handgun in his or her car, neither of which Aitken had at the time of his arrest. But in Colorado, where he purchased the handguns, all he needed was a permit to carry concealed weapons; neither a purchaser's permit nor a license was required. Other states, including Florida and Texas, do not require purchaser's permits but mandate that gun owners obtain licenses to carry handguns openly.
According to the National Rifle Association's Institute for Legislative Action, out-of-state permits in New Jersey are technically available for non-residents, but they are rarely granted. A total of 15 states, including Arizona, Idaho and Kansas, recognize New Jersey permits, while New Jersey itself does not recognize licenses from other states.
Aitken is not the most recent gun-carrier to learn the hard way that gun permits are typically not transferrable to other states.
James High, 71, of Duluth, Ga., was charged with unlawful possession of a weapon on Oct. 29 when an officer found a gun on the front seat of his car in Madison, N.J., according to the Madison Eagle. High had been locked out of his car and sought assistance from a police officer, who found the handgun, which was properly licensed in Georgia. High was released after posting bail, pending a mandatory court appearance, the newspaper reported.
And just last week in Boyton Beach, Fla., a 49-year-old man was charged with two counts of carrying a concealed firearm and three counts of carrying a prohibited weapon after he was spotted carrying a holstered .40-caliber Glock handgun with a 30-round magazine at a Walmart store. The gun's owner, Christopher Scott, said he had a valid permit in Arizona and thought it was reciprocal in Florida, the Palm Beach Post reported.
Rachel Parsons, a spokeswoman for the National Rifle Association, said those cases collectively highlight the need for gun owners to pay close attention to the varying laws across the country.
"When you have a patchwork of gun laws within the country, and when you're crossing state lines, it gets very confusing and it makes it nearly impossible to comply," Parsons told FoxNews.com. "We do hear about these cases and that's why the NRA has a civil rights defense fund for people who are charged but are not criminals."
"The burden of the law should be on true criminals," Parsons said, "and not on individuals who are trying to follow the law, especially in times when our justice system is overtaxed."