New Jersey drivers end up stuck on interstate after truck spills tar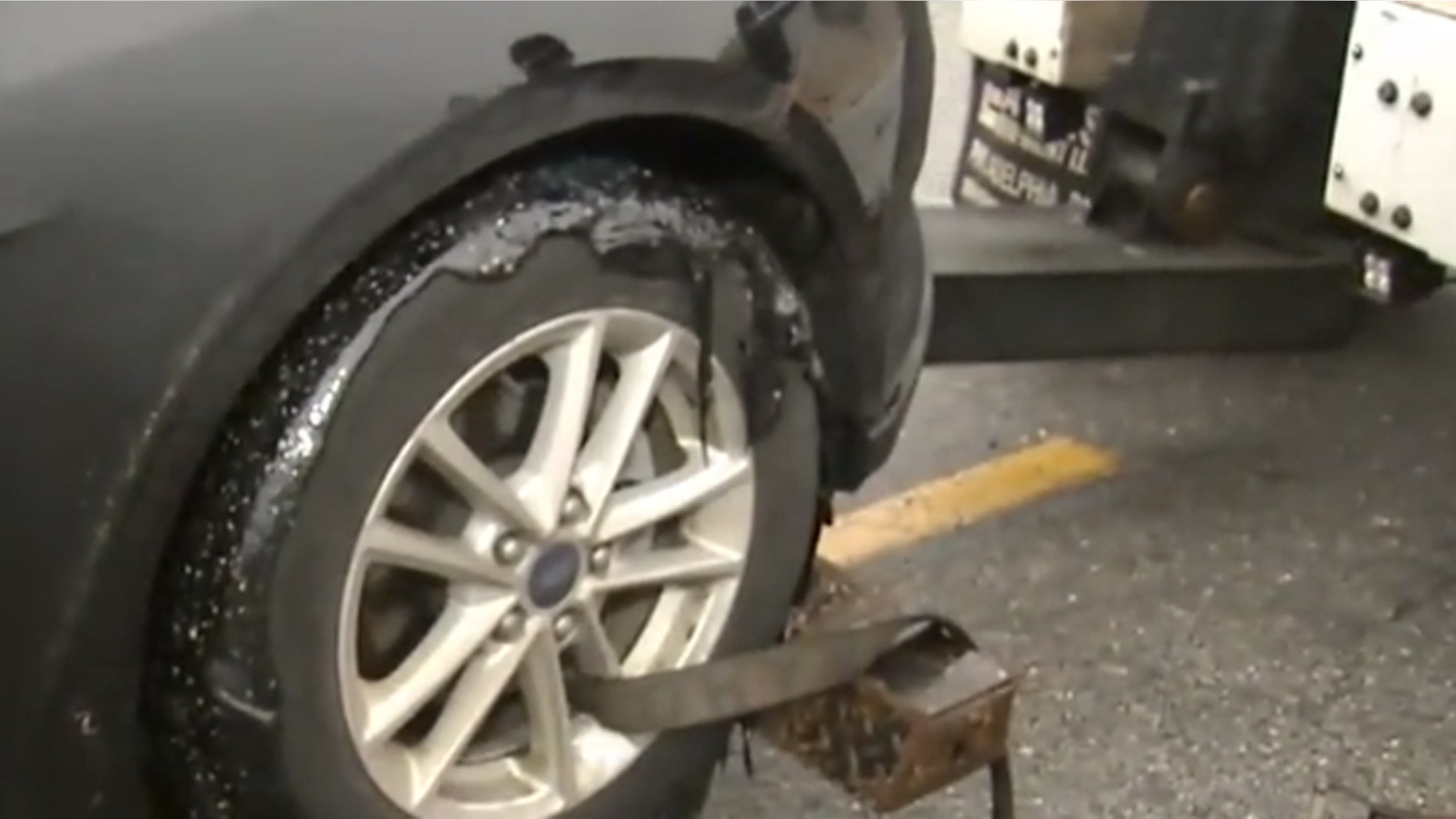 Commuters in New Jersey ended up in one sticky situation Tuesday after a tanker truck spilled hot asphalt on roads in two counties -- including a major interstate.
The incident happened around 5:30 a.m. on Interstate 295 in Salem and Gloucester Counties, where 20 to 30 cars ended up disabled on the side of the road, according to FOX29.
Some of the motorists reported flat tires after driving over the hot asphalt that coated their wheels.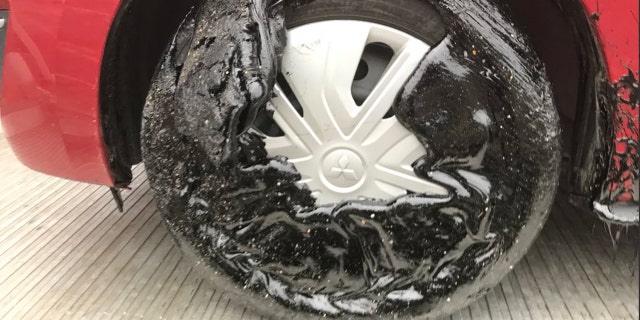 "It made the wheels unbalanced, and I got off the nearest exit here," a motorist identified as Reggie told FOX29.
911 DISPATCHER KILLED IN SUSPECTED DRUNK DRIVING CRASH INVOLVING CHURCH PASTOR
A spokesperson for the trucking company of the vehicle involved, identified as Tri-State Trucking Company, told FOX29 that rain leaked into the tanker, causing asphalt to boil over and out of the truck onto the roadway.
The driver reportedly didn't realize or see what happened because it was dark at that hour of the morning.
The company will also pay for all damages and costs to drivers affected, as well as the roadway cleanup, a spokesperson told FOX29.