New Jersey dad arrested after allegedly stealing from Walmart, abandoning dying son in car crash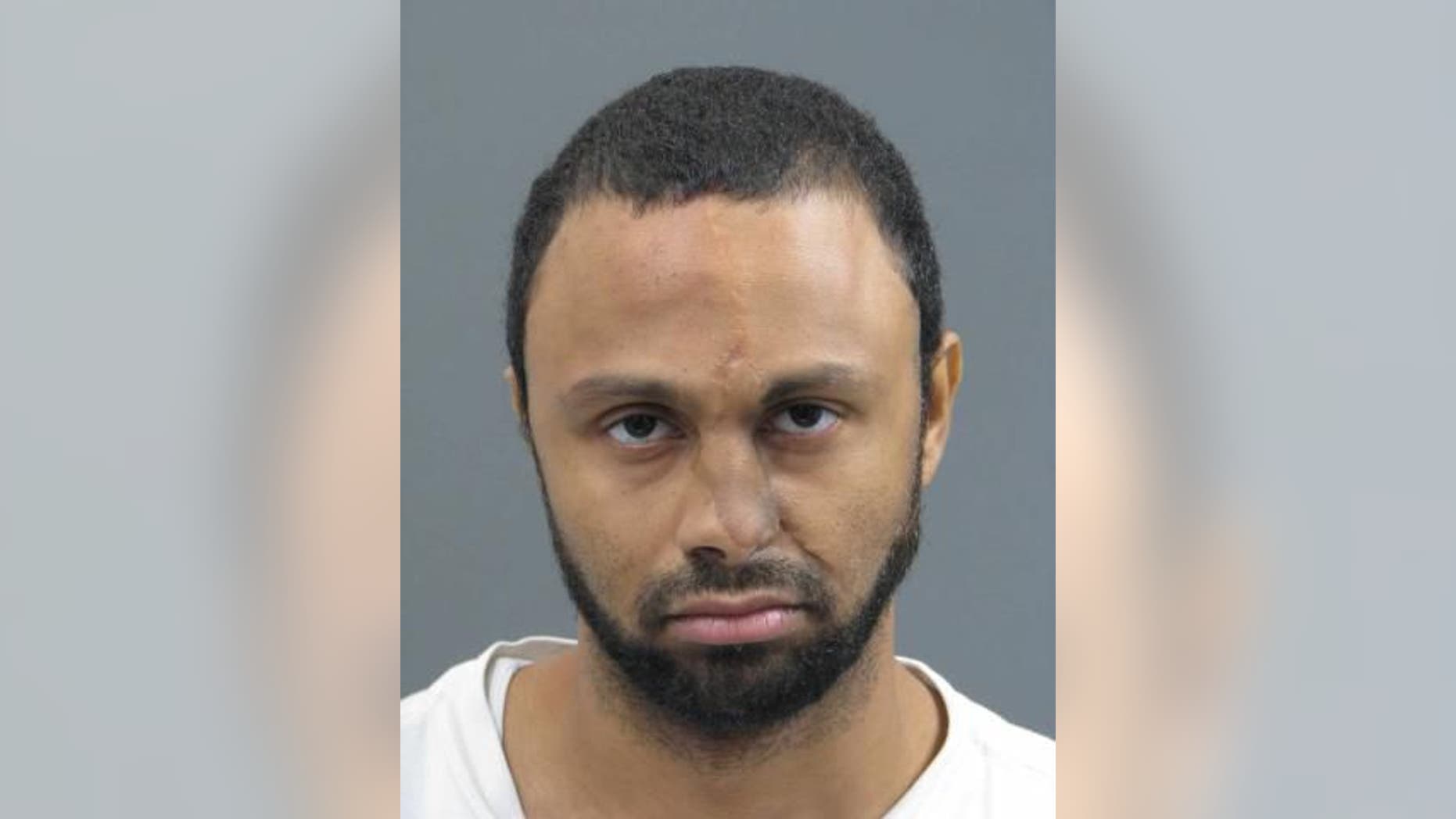 A New Jersey father's bail has been set at $5 million after police say he abandoned his dying son after he crashed his car.
Christopher Kuhn, 27, of Hamilton, was fleeing a Walmart in Levittown, Pa. on Tuesday after he allegedly stole $228 worth of speakers. When he jumped in his car he hastily placed his son inside the car without buckling him in, FOX 29 reported.
Instead of strapping his son into a car seat, Kuhn reportedly rushed to conceal his license plate with a sweatshirt. He then drove away, and ran a red light, subsequently crashing into two other vehicles.
MAN CHARGED WITH STABBING GRANDSON AFTER DOUGHNUT ARGUMENT
During the crash, Kuhn's 2-year-old son was thrown from the vehicle onto the road. Police said the father paused to look at his injured son on the street and then ran away from the scene.
"It was more important for Mr. Kuhn to attempt to get away from a misdemeanor retail theft by covering his license plate with his sweatshirt than it was to properly secure his two- year-old son in his car seat before fleeing at a high rate of speed," Bob James, of the Bucks County District Attorney's Office, reportedly said.
Fernando Medrano was driving when he crashed into Kuhn's Jeep, WPVI reported. He said Kuhn was driving too fast, and he couldn't slow down to avoid hitting him.
Kuhn's vehicle reportedly flipped, then hit another car on the road.
"I saw it when the baby flew, and I saw Kuhn run away," Medrano told the station. "I just can't believe he ran away."
MICHIGAN WOMAN WITH SPECIAL NEEDS HELD IN SHED AND SOLD FOR SEX BY COUPLE, POLICE SAY
Police caught Kuhn after a brief foot chase. Officers performed CPR on the child until paramedics arrived and brought him to the hospital, but the boy died.
"It's unreal," James reportedly said. "How can a dad choose even his own freedom over the health and safety and welfare of his own kid."
Court records show Kuhn was driving with a suspended license, Bucks County Courier Times reported.
In 2016, Kuhn allegedly strangled, bit and held a screwdriver to his ex-girlfriend's neck while she held his 9-month-old child. He had also threatened to kill her in a previous incident, the Trentonian reported.
It wasn't immediately clear if the child involved in this incident was the same involved in Tuesday's crash.
Kuhn was jailed with a bail of $5 million and charged with third-degree murder, homicide by vehicle and retail theft.
The Associated Press contributed to this report.