New Hampshire student mourned in wrenching ceremony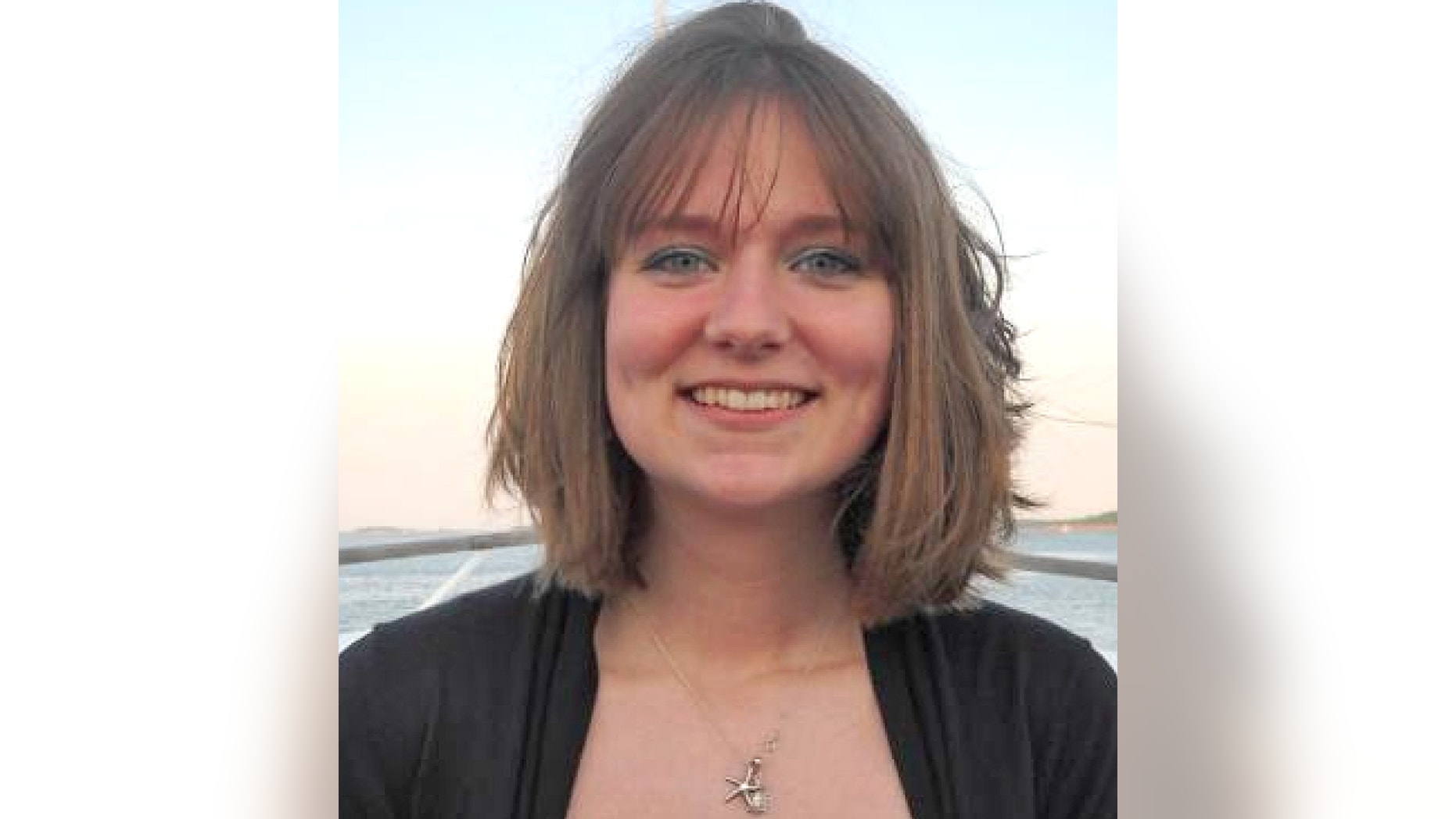 DURHAM, N.H. – The sun-drenched ceremony at the University of New Hampshire was supposed to be a remembrance of sophomore Elizabeth "Lizzi" Marriott's life and wrenching disappearance.
But Marriott was very much there.
She spoke through the words of her college application essay -- about volunteering at the New England Aquarium and wanting to be a prominent figure in protecting marine life.
Her voice washed over the crowd of more than 200 as a recording of her singing a mournful ballad was played.
Her father, Bob Marriott, recalled how she always loved "critters" and how a ninth-grade trip to a weeklong marine biology camp stoked her passion for the subject.
"This calling led Lizzi to UNH," Bob Marriott said. "She wanted to go here so bad, and was so very happy when she started classes here."
Barely five weeks into her new life at UNH, Lizzi Marriott vanished Oct. 9. She had left a note for her aunt and uncle -- with whom she lived in Chester -- saying she was going to visit friends in Dover after her night class but would be home by midnight.
Her cellphone was last used in Dover at 10:11 p.m. that night.
Family members and friends covered the Durham campus and neighboring Dover with fliers bearing her photograph and description.
On Oct. 13, four days after Marriott was last heard from, police charged 29-year-old Seth Mazzaglia of Dover with killing her, even though her body has yet to be found. Prosecutors say Mazzaglia -- who is charged with second-degree murder -- either strangled or suffocated the 19-year-old Marriott.
Even as friends and relatives recalled her love of the ocean and its creatures on Thursday, investigators continued their grim search for her body in the waters off Peirce Island in Portsmouth. Prosecutors won't say what evidence they have to support their convictions that she is dead and that Mazzaglia killed her.
UNH chaplain Larry Brickner-Wood called Marriott "a light bringer -- someone who turned darkness into light, heartache into hope."
University President Mark Huddleston told the sea of students that even though she had been at UNH only a short time, she was very much a part of the college community.
"Losing Lizzi was losing part of ourselves," Huddleston said. "I take solace in seeing how we stand together in times like these."
Student Brian Tyler -- who went to high school with Marriott in Westborough, Mass., but didn't realize she'd come to UNH until he saw the fliers -- spoke of her energy and how she helped him make it through high school math.
Tyler said he feels Marriott's spirit is still connecting them, bringing them together. "I feel like she's watching over us."
Carli Barnes -- a UNH sophomore who also went to high school with Marriott -- recalled how vibrant and happy Marriott was.
"When she walked into a room, everyone knew she was there," Barnes said. "She was so happy and so loving of life."
Bob Marriott asked students to reach out to one another and "be the light that was Lizzi."
He also asked them to hug their parents at the next opportunity and to express their deeper feelings.
"Lizzi was a great hugger," he said, then sobbed, "God bless you all and thank you for caring about my daughter."
The 45-minute ceremony ended on a haunting note, with Marriott's voice singing the lyrics to "Into the West," an Annie Lennox song about dying.
"The ships have come to carry you home," she sang, as many students silently wept and her father's shoulders heaved with sobs.