New documents reveal details about Boston Marathon bombers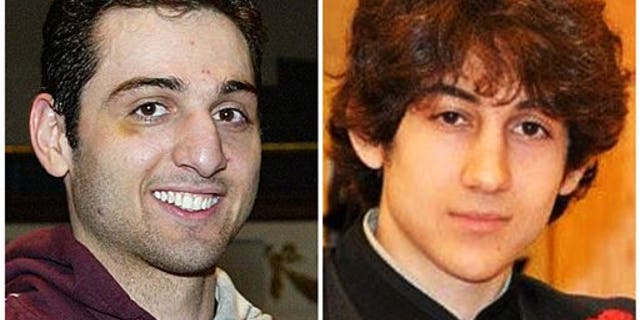 Boston Marathon bomber Dzhokhar Tsarnaev told federal agents after his arrest that he and his older brother randomly selected the spots where they placed the bombs near the Marathon finish line, according to court records unsealed Monday and provided to the Boston Globe.
Tsarnaev also told agents that only he and his brother Tamerlan planned the bombing that killed three people at the race's finish line on April 15, 2013 because they could not trust anyone else.
He added that he did not tell anyone to stay away from the Boston Marathon that day, because he did not care if any of his friends were hurt, according to the court records.
The records were unsealed in the case of Tsarnaev's friend, Robel Phillipos, who is appealing his three-year sentence for lying to federal agents about seeing two other friends remove evidence from Tsarnaev's dorm room after the bombing, The Globe reported.
Dzhokhar Tsarnaev also reportedly said that he and Tamerlan built the bombs at Tamerlan's home in Cambridge, Mass.
"The devices were easy to build, because instructions were available in a copy of Inspire magazine the two downloaded from the Internet," an FBI agent wrote in Tsarnaev's interview notes.
Tsarnaev's statements were made without a lawyer present, and prosecutors agreed not to use them in his trial last year after his lawyers questioned whether the statements were legally admissible, according to The Globe.
The documents released on Monday also showed that Tamerlan Tsarnaev passed the U.S. citizenship test and denied terrorism links just months before the bombing.
Tamerlan Tsarnaev died several days after the April 15, 2013, bombings during a shootout with police.
The brothers were ethnic Chechens who came to the U.S. from Russia.
The files did not show any concerns from federal officials about Tamerlan Tsarnaev.
U.S. Citizenship and Immigration Services said in a statement that it found no errors in the processing of his citizenship application.
The Associated Press contributed to this report.