Nevada rancher Cliven Bundy charged with assault, conspiracy
Nevada rancher Cliven Bundy, the father of the jailed leader of the protest at an Oregon wildlife refuge, was charged with conspiracy, assault on a federal officer, obstruction and other crimes one day after FBI agents arrested him in Portland, Ore.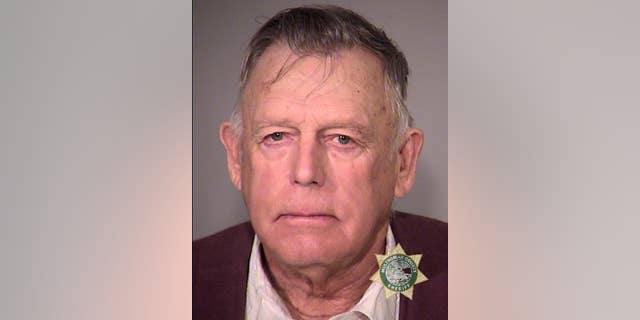 A criminal complaint filed Thursday stems from Bundy's role at the center of a tense April 2014 armed standoff with federal officials near his ranch in Nevada.
It involved Bundy's supporters pointing military-style weapons at federal agents trying to enforce a court order to round up Bundy cattle from federal rangeland near his ranch.
Bundy was arrested Wednesday night when he arrived at Portland International Airport from Las Vegas.
He's being held at the Multnomah County Jail pending an appearance in federal court. It wasn't immediately clear if he had a lawyer to represent him.
Bundy's son, Ammon, was arrested last month as he and other main figures of the Oregon occupation were traveling to the town of John Day. Four others were also arrested in that confrontation, which resulted in the shooting death of the group's spokesman, Robert "LaVoy" Finicum. The FBI said Finicum was reaching for a gun.
The Bureau of Land Management said at the time of the 2014 standoff that Cliven Bundy owed over $1 million in fees and penalties for trespassing cattle on federal property without a permit over 20 years. Bundy refuses to acknowledge federal authority over public lands.
The standoff began after the Bureau of Land Management impounded Bundy's cattle that were found on federal property. However, federal agents later backed down and allowed Bundy's supporters to turn the cattle loose.
Click for more from The Oregonian.
The Associated Press contributed to this report.