Nevada pit bull mauls 6-month-old baby to death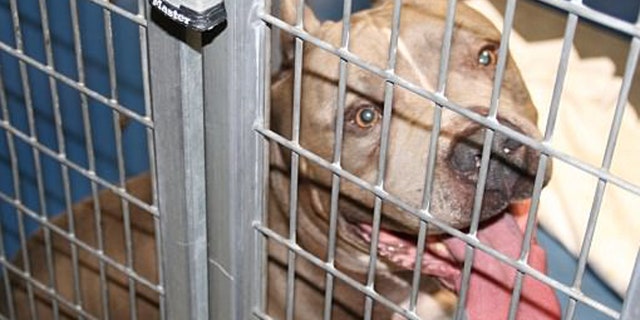 A 6-month-old from Hawaii was mauled to death Monday by her family's pit bull.
Layla Tsuda, who said she was with the girl, told KHON-TV that the baby was playing in a baby walker inside their home in northwest Las Vegas valley when she was attacked.
Tsuda reportedly went to the bathroom and when she came back she found the dog mauling the girl. Tsuda was able to stop the attack, but the baby already suffered major injuries, according to KTNV.
The child was rushed to the hospital where she died.
"It's an absolute true tragedy," Larry Hadfield, a Las Vegas police officer, said. "Regardless of how trusting you are of animals you have to make sure you are supervising. You have a family that's going to be grieving for today and the rest of their lives."
The family said they were left blindsided by the attack. The pit bull was part of the family was for the last nine years and had not bit anyone prior to the attack.
"I have no words to explain my pain," Tsuda said.
PIT BULLS ATTACK MAN TRYING TO RESCUE JACK RUSSELL TERRIER
The family said that the dog will be put down. Police said no charges will be filed.
The child's organs were donated and the family created a GoFundMe page to help with funeral expenses.