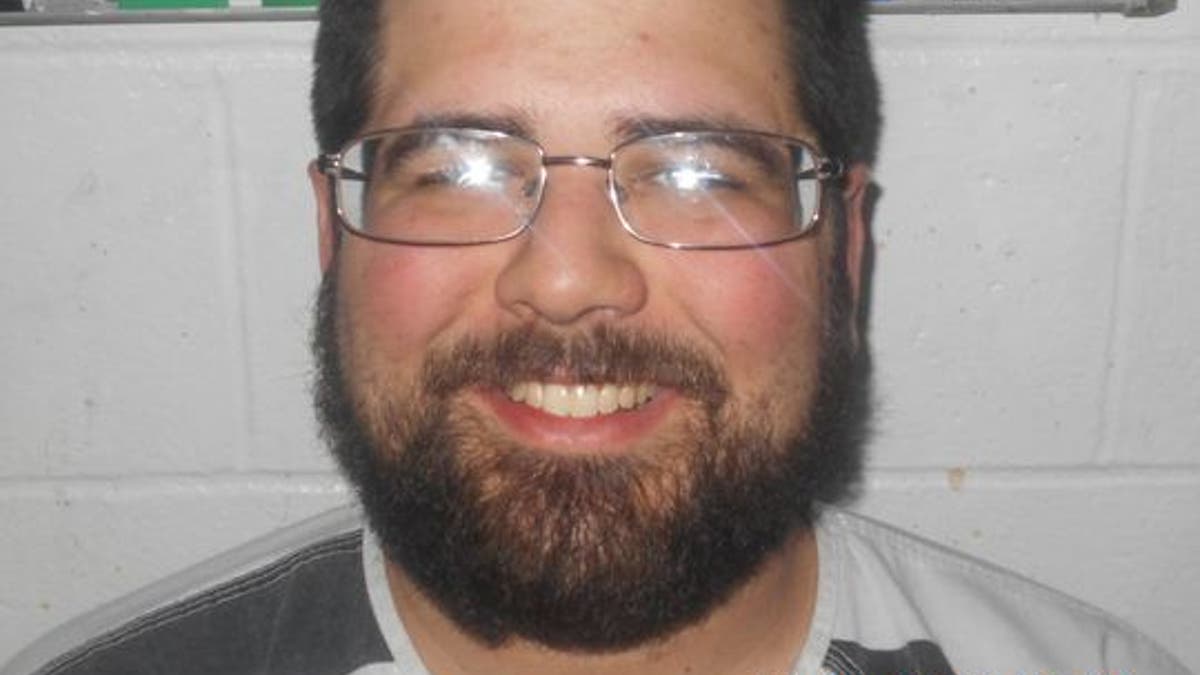 An Indiana-based neo-Nazi leader – who sued Donald Trump after being accused of shoving a woman at a 2016 campaign rally – now faces charges of battery and strangulation after allegedly assaulting his wife's stepfather.
The latest dispute reportedly stems from Matthew Heimbach's alleged affair with the stepfather's wife.
Heimbach, 26, was charged Tuesday with one count of battery, a misdemeanor, and one county of domestic battery, a felony, online court records show. He was reportedly arrested on preliminary charges of battery.
He is the leader of the Traditionalist Worker Party, an organization regarded as a hate group because of its white supremacist rhetoric. Heimbach was a key figure in promoting the deadly "Unite the Right" rally in Charlottesville, Va., in August last year.
The charges of battery come after a confusing love triangle went sour. Heimbach allegedly attacked his wife's stepfather, Matt Parrott, after the stepfather confronted Heimbach over Heimbach's alleged affair with the stepfather's wife, Louisville news station WHAS-TV reported.
Heimbach is married to Parrott's former stepdaughter from another marriage.
Until the alleged assault, Parrott served as a spokesman for the Traditionalist Worker Party. He told the Daily Beast that the dispute was "a white trash circus," and the group is "no more." The group's website is no longer active.
According to a police report, Parrott – together with his former stepdaughter – caught Heimbach and the stepfather's wife having sex inside a trailer. Heimbach allegedly choked the stepfather into unconsciousness.
Parrott called police Tuesday to report the scuffle. At Heimbach's home, a local police officer was said to have heard Heimbach telling his own wife to his own wife to "send the police away and tell them everything is fine." He was also heard yelling at her.
After police arrived, the wife told an officer that Heimbach pushed her and grabbed her face – all in front of the children. "Her cheeks were red around the mouth area," read a report from one officer.
Heimbach is known for countersuing Trump last year after he was sued by another party over an alleged assault at Trump's campaign rally. Heimbach claimed he attacked people based on Trump's order to remove "disruptive persons."
But the arrest Tuesday may have dire consequences for a case in a Kentucky court, as Heimbach ultimately pleaded guilty last year to charges of second-degree disorderly conduct at a 2016 Trump rally and was sentenced to 90 days in jail.
The prison sentence was waived, but Heimbach was put on a two-year probation.
The Associated Press contributed to this report.