Neighbor charged in Ohio house fire that killed 5 kids, 2 adults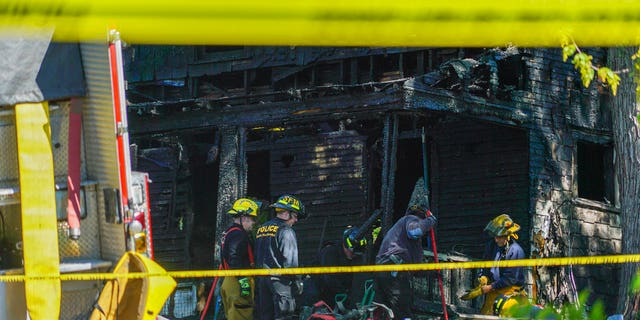 A neighbor was arrested Tuesday in connection to last week's Ohio house fire that left seven people dead, including five children.
Stanley Ford, 58, was charged with aggravated murder and arson in connection to the May 15 house fire, Akron police said. Ford lived next to the home on Fultz Street in Akron, but it's unclear if he knew the family, according to Fox 8 Cleveland.
No other details were released about the investigation on Tuesday.
MAN ACCUSED IN DEADLY DETROIT FIRE INCOMPETENT FOR TRIAL
Dennis Huggins, 35, Angela Boggs, 37 and their five children -- Jared Boggs, 14, Daisia Huggins, 6, Kyle Huggins, 5, Alivia Huggins, 3, and Cameron Huggins, 16 months -- were pronounced dead at the scene. An autopsy revealed the family died of smoke inhalation, The Associated Press reported.
Firefighters initially said they could not access the upper level of the home because it sustained severe structural damage.
Authorities scavenged the scene of the house fire for hours, searching for clues as what caused the deadly incident. Last week, authorities removed three bags of clothes, a computer and gas cans from a home near the scene, Fox 8 Cleveland reported.
Police said it's unclear what the motive was.