Negotiators have 'framework' to end Chicago strike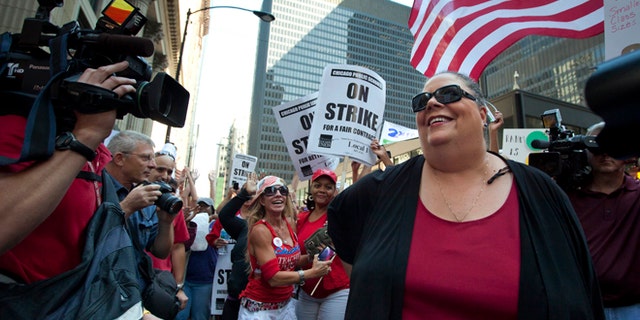 NEWYou can now listen to Fox News articles!
CHICAGO – The president of the Chicago School Board says the district and the teachers union have agreed on a "framework" to end the nearly weeklong teachers strike.
After days of long negotiations, David Vitale said the "heavy lifting" is over. He expects students to return to class Monday.
Vitale would not say where each side compromised, and he stressed that union delegates still must vote to end the strike.
He said the agreement gives children the time they need in the classroom and teachers the respect they deserve.