Nebraska sets execution date for longest-serving inmate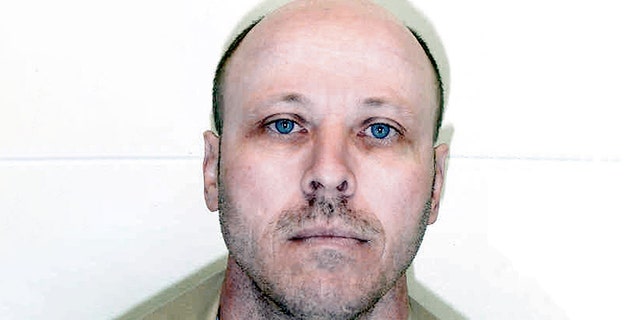 The Nebraska Supreme Court set an execution date Thursday for the state's longest-serving inmate, a crucial step needed to carry out Nebraska's first execution in 21 years.
The court issued a death warrant for Carey Dean Moore, who has spent nearly four decades on death row for the 1979 shootings deaths of two Omaha cab drivers. Justices set the execution date for Aug. 14 at midnight, a few weeks before the state's supply of a key lethal injection drug is set to expire.
"The Department of Correctional Services is prepared to carry out the court's order," Suzanne Gage, a spokeswoman for Nebraska Attorney General Doug Peterson, said in a statement.
After years of delays, the 60-year-old Moore has stopped fighting state officials' efforts to execute him, and he recently accused them of being too "lazy or incompetent" to carry out the sentence. He filed a motion in May to dismiss his court-appointed lawyer, but the state Supreme Court denied his request. Moore also ordered his attorney to stop fighting the state's attempts to execute him.
"At this point, I do not intend to file anything" to try to stop the execution, said Moore's lawyer, Jeff Pickens.
Nebraska has struggled for decades to carry out executions, despite its deep conservative leanings. The state's last execution took place in 1997, using the electric chair.
The state has since adopted a lethal injection protocol, but has struggled to carry out executions because of legal challenges and difficulties in obtaining the necessary drugs. Gov. Pete Ricketts' administration faced criticism in 2015 after the state corrections department sent $54,000 to an India-based broker for lethal injection drugs it never received.
State lawmakers abolished capital punishment in 2015, overriding Ricketts' veto, but voters reinstated the following year through a petition drive partially financed by the Republican governor.
Nebraska has 11 men on death row.
In court filings, corrections Director Scott Frakes said the state's supply of potassium chloride — a key drug in Nebraska's protocol — will expire on Aug. 31. State officials haven't disclosed where they obtained the drug.
Executions for Moore have been scheduled before, but were thwarted by legal issues. An execution date was set in 2007, but was called off after the Nebraska Supreme Court declared the electric chair unconstitutional. The court scheduled him again to die 2011, but that ruling was halted amid questions over the legality of the state's purchase of lethal injection drugs.
State officials are trying to forge ahead with an execution despite a judge's order last month to release public records that would identify the supplier of its lethal injection drugs. Nebraska officials have appealed the ruling in lawsuits filed by the state's largest newspapers and a civil liberties group.
"We are deeply disappointed that the court would issue a death warrant when multiple cases relevant to the death penalty are currently pending in the courts," said Amy Miller, legal director for the American Civil Liberties Union of Nebraska.
Miller said it was "incredibly troubling" that the court would allow an execution to go forward even though the governor, attorney general and Department of Correctional Services have not honored Nebraska's open records laws.