National Cathedral set to remove Confederate battle flag images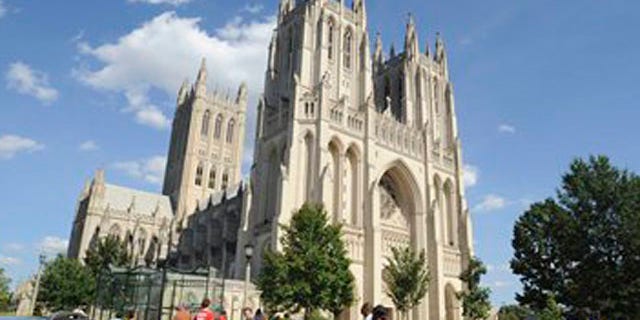 NEWYou can now listen to Fox News articles!
Images of the Confederate battle flag are set to be removed from two stained glass windows honoring Confederate Civil War icons at the Washington National Cathedral, the Episcopal Church said in a statement Wednesday.
In the latest example of the growing effort to remove images of the controversial emblem from public places, the Washington, D.C., cathedral will use plain glass to replace the sections the flags are currently on, Reuters reported.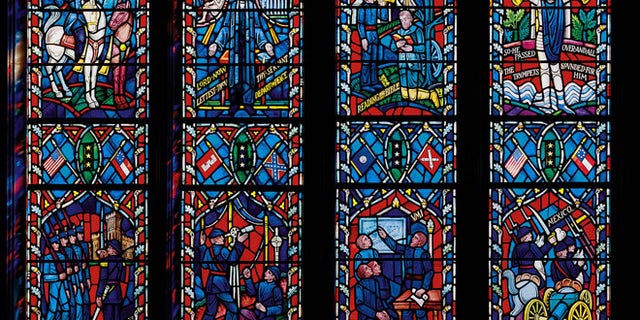 The cathedral's governing body, the Chapter, made the decision on Friday to remove the flag portions, The Washington Post reported. Private donors will pay for the work.
The 8-by-4-foot windows honoring generals Stonewall Jackson and Robert E. Lee were installed in 1953 to "foster reconciliation between parts of the nation that had been divided by the Civil War," the cathedral's then-dean, the Rev. Gary Hall, said in 2015. But Hall said last year the flags represented on the windows had "no place" in the church.
Other windows which feature the flag will be left in place and used as a focal point during a series of upcoming public forums on race, the cathedral said. The first forum, "What the White Church Must Do," is set for July 17.
The debate about displaying the Confederate flag reached a fever pitch after nine African-American parishioners were shot and killed at a South Carolina church in July 2015. The accused shooter Dylann Roof, who was seen in photos displaying the Confederate flag, is set to go on trial next year and faces the death penalty.