Nate dumps heavy rains across East Coast as Gulf begins to assess storm damage
Nate swept its way up the East Coast on Monday as a weakened post-tropical system, bringing heavy rains and gusty winds to the region after making landfall a day before as a hurricane along the Gulf Coast.
The National Hurricane Center said Nate is expected to move through the Ohio Valley and lower Great Lakes during the day, bringing heavy rain across the central Appalachians and Mid-Atlantic into the Northeast.
The storm kicked up severe weather in North Carolina, where there were multiple reports of tornadoes, FOX 46 Charlotte reported.
Several homes were damaged in Burke County in the western part of the state, and one man was hospitalized after the roof of his home came crashing down.
A volunteer firefighter was killed Sunday after being hit by a car while clearing debris from a road in Morganton, a spokesperson with the Triple Community Fire Department confirmed to FOX 46.
A driver heading eastbound on Highway 70 struck 40-year-old Jason Keith Hensley, who was killed "instantly on impact," officials told the television station.
In neighboring Caldwell County, at least 30 homes were damaged and strong winds toppled a 20-foot tall steeple at Refuge Missionary Baptist Church in the town of Hudson.
The Caldwell County Sheriff's Office released dash cam footage as the storm moved through.
Gulf Coast picks up from storm damage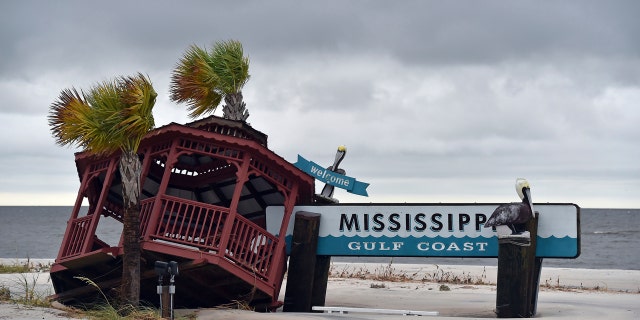 As inland states dealt with severe weather, residents along the Gulf Coast began cleanup efforts after Nate roared ashore as a Category 1 hurricane outside Biloxi, Miss., early Sunday, its second landfall after initially hitting southeastern Louisiana on Saturday evening.
The storm surge from the Mississippi Sound littered Biloxi's main beachfront highway with debris and flooded a casino's lobby and parking structure overnight, but there were no reports of widespread damage similar to when Hurricane Katrina tore through the area in 2005.
"We had some boats that were not able to exit and you saw that yacht that was down there, that's a challenge, but you know the debris removal from the beach from Hwy 90 the sand that blew in, the beach erosion, those kinds of things will be challenges," Biloxi Mayor Andrew "Fofo" Gilich told FOX 8, adding for the most part, the city "dodged a bullet."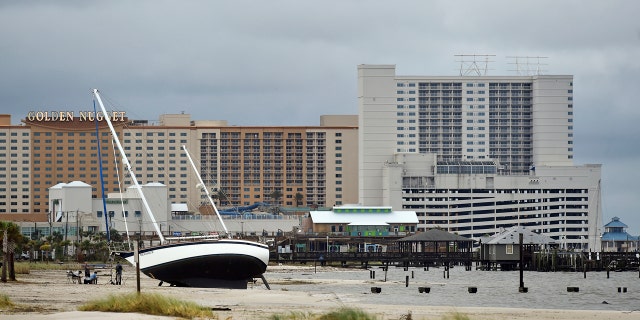 Besides a sailboat washing ashore during Nate's storm surge, Biloxi residents said they saw minimal damage.
"The boat is kind of creepy looking, but it's really not that bad, everyone seems to be getting back to normal, and it's just another day," resident Heather Rosenberg told FOX 8.
Nearly 22,000 customers in Mississippi lost power when Nate made landfall, but officials from Mississippi Power said they were able to restore power by late Sunday.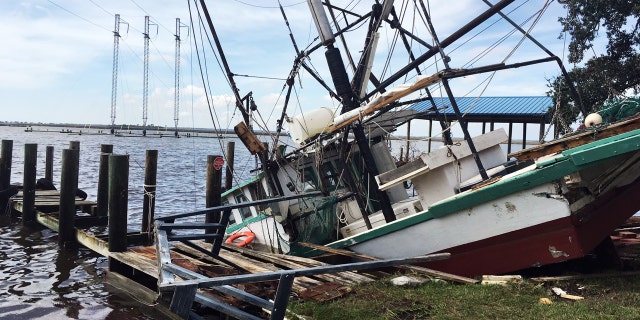 "I am pleased we were able to restore service today ahead of schedule to those customers who could receive power," Mississippi Power CEO Anthony Wilson said.
In neighboring Alabama, the storm flooded homes and cars on the coast and inundated at least one major road in downtown Mobile.
Alabama Power said it had electricity back to more than 64,000 customers and some 36,000 remained without power, FOX 10 reported.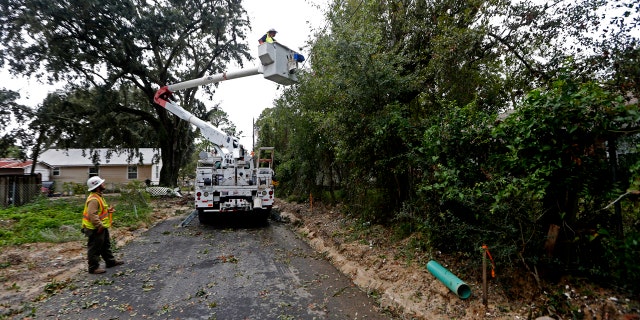 Nate's winds and accompanying storm surge destroyed some popular fishing piers in Southern Mobile County and washed out parts of roadways leading to coastal areas.
The Cedar Point Pier in Coden Ala., a popular fishing spot, was so heavily damaged that it drew onlookers.
"Kind of hard to believe the pier is gone," Donnie Bell told FOX 10. "…I guess the waves is what took the pier out. I would never have believed the whole pier would be gone like this."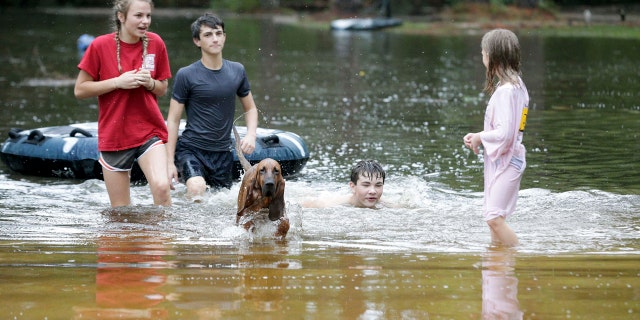 Hancock County Emergency Management Agency Director Brian Adam said Nate's storm surge flooded low-lying roads, but he hadn't heard any reports of flooded homes.
"We turned out fairly good," he said.
The Associated Press contributed to this report.