NASCAR driver has words of grief for Iowa family found dead in Mexico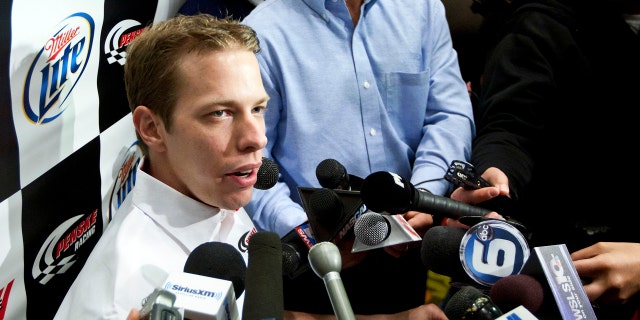 NASCAR driver Brad Keselowski has offered condolences for the family of four found dead under still-unexplained circumstances in a Mexican condominium on Thursday during a vacation.
The Sharp family -- Kevin Wayne, 41; Amy Marie, 38; and their children, Sterling Wayne, 12, and Adrianna Maria, 7 – left their hometown of Creston, Iowa, to travel to Akumal, Mexico, on March 14.
Kevin Sharp, himself a driver, competed at several events at Adams County Speedway in Iowa and he ranked 22nd overall at the raceway with eight career wins, the Des Moines Register reported.
Keselowski tweeted his condolences on Saturday when he learned about the family's fate.
""They were proud supporters of the #2crew and will be missed dearly by friends, family and the community," he said.
Sharp bore the No. 2 on his car in honor of Keselowski, the newspaper reported.
Chief Paul Ver Meer of the Creston Police Department told Fox News the Sharps were found dead Thursday night in a rented condo. The cause of death was not immediately known, and the department was awaiting autopsy reports.
"There appears to be no signs of trauma," Ver Meer said.
Family members became worried about the family after they were failed to return home on Wednesday. Ashli Peterson, a family member, said the Sharps notified family members that they'd made it to Mexico safely but hadn't been heard from since.
IOWA FAMILY OF FOUR THAT WENT MISSING IN MEXICO FOUND DEAD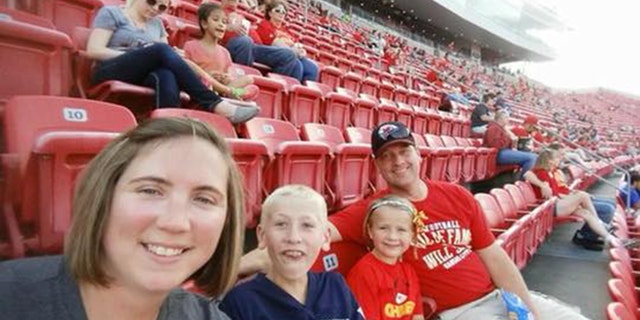 Peterson said relatives filed a missing persons' report via the U.S. Embassy in Mexico. They also tried to locate the family by tracing their cellphones, to no avail. Social media accounts also showed no activity.
Amy's mother, Beth Fry, told the Des Moines Register that "half my family is gone."
"We're determined. We have love and support and family and friends and we will get through this. One way or another, we will," Fry said.
A number of relatives and friends gathered at Fry's home to mourn the loss of the family they'd known and loved.
Family members said Kevin was a beer distributor for his family's company Southwest Distributing Co., besides being a stock car racer. Amy was a dental-claims specialist and the two children were very active.
Renee Hoyt, Amy's sister, told the Des Moines Register that Adrianna was "our fashion stylist" and Sterling was very into sports.
MAN ARRESTED IN STRING OF ROBBERIES, SEX ASSAULTS IN IOWA
Though the investigation and autopsy are ongoing, The Omaha World-Herald reported that Mexican officials were investigating reports of a gas leak. This has not been confirmed, however.
The family's funerals are slated for late next week.
Fox News' Paulina Dedaj contributed to this report.