Naked woman suspected of leading cops on wild chase in stolen cruiser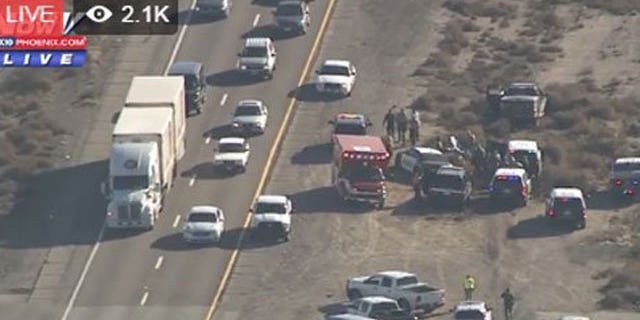 A naked woman is in custody after allegedly stealing a sheriff's vehicle and leading authorities on a high-speed pursuit, before crashing along Interstate 10 in Arizona.
ESCAPED PRISONER APPARENTLY TRIED ROBBING BANK, POLICE SAY
The Maricopa County Sheriff's Office says the bizarre series of events began when employees at a Gila Bend gas station dialed 911 to report a naked woman causing a disturbance.
When a sheriff's deputy arrived at the scene, the suspect stole his vehicle and left the scene. The deputy commandeered a citizen's vehicle and a pursuit at speeds of over 100 mph ensued.
Authorities used spike strips to try and stop the suspect but weren't successful. The naked woman eventually crashed along eastbound I-10 near Eloy. She was taken into custody and transported to a nearby hospital.
The deputy was also injured.