Naked man accused of biting another man's stomach in scuffle over lawn furniture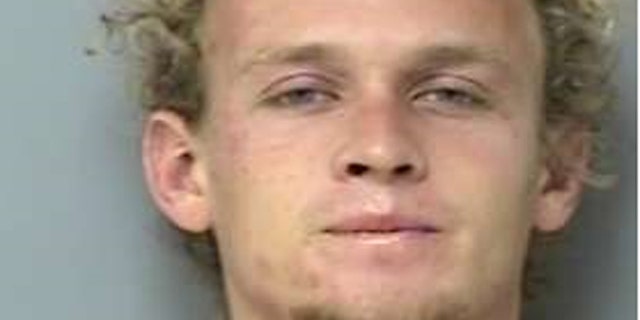 NEWYou can now listen to Fox News articles!
It reportedly took several Florida cops to subdue a naked man who bit a chunk out of a man's stomach during a Saturday rampage.
The Florida Times-Union reported that St. Augustine police said Jeremiah Aaron Haughee, 22, tackled two men at about 4:30 a.m. after destroying their lawn furniture. He allegedly urinated on the floor and, while the men held him for police, bit one of them in the stomach, the report said.
The paper reported that police arrived at the scene and found a naked man being restrained by two men. Police had to employ Taser strikes, leg shackles and a spit-prevention hood to calm the suspect, the report said. Three cops were allegedly kicked, hit or bitten during the arrest.
He was booked on five counts of battery, according to the arrest report.
Click for more from The Florida Times-Union