N.Y. Pilot Rescued After Treading Water for 17 Hours in Lake Huron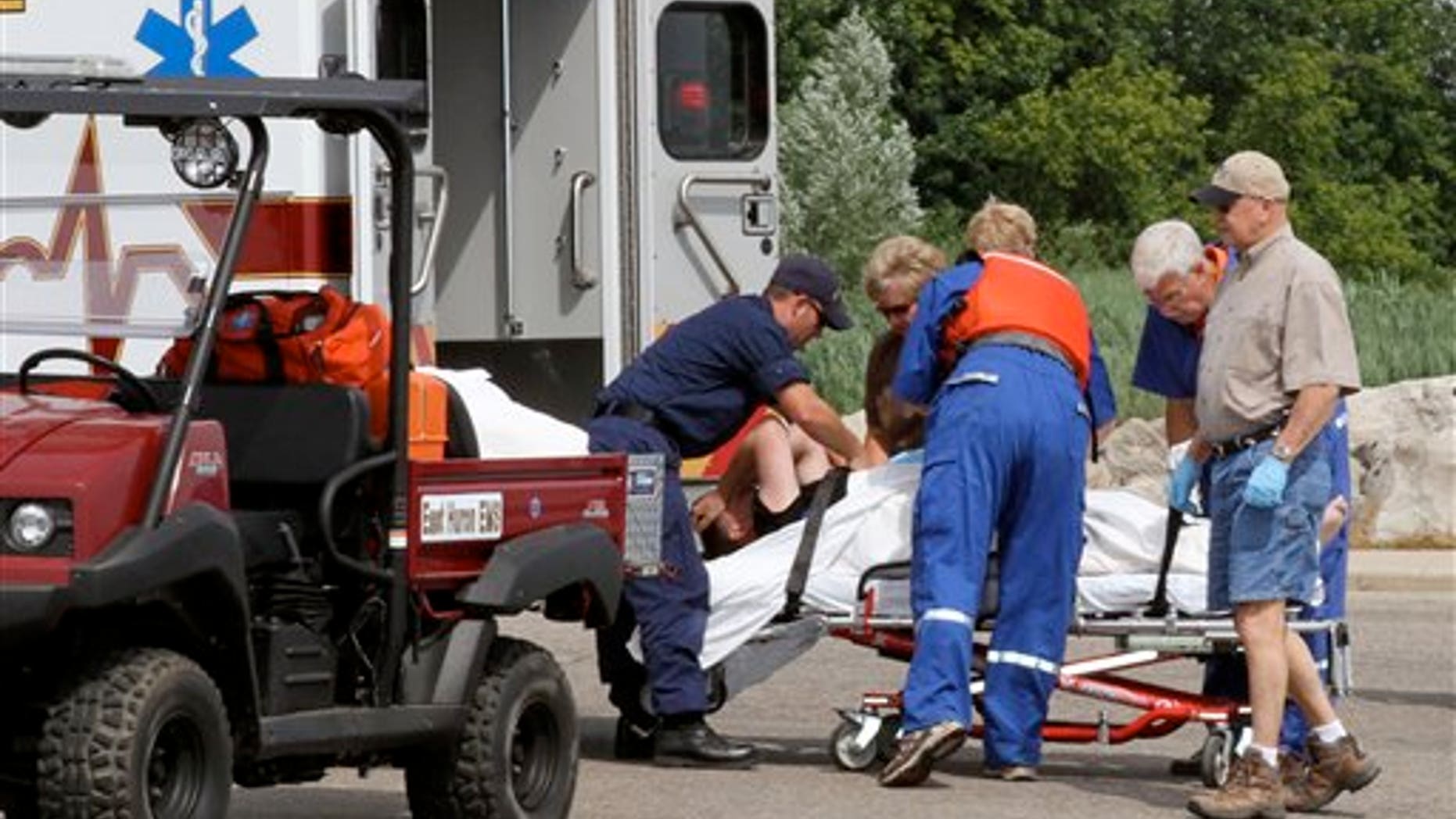 HARBOR BEACH, Mich. – A New York pilot whose small plane crashed and flipped in Lake Huron was rescued Wednesday off Michigan's eastern coast after treading water without a life jacket for more than 17 hours, authorities said.
Michael Trapp, 42, of Gouverneur, N.Y., was picked up by a fishing boat and transported to Harbor Beach, Mich., a lakeshore town 125 miles northeast of Detroit, Police Chief Sid Schock said.
He was being examined at a local hospital, but the U.S. Coast Guard described his condition as good.
"He ate a couple of bananas and spent the night in the water. He's quite chilled," Schock said. "I can't tell you how he's going to do long term but he was talking in the ambulance."
Trapp was the only person aboard the two-seat Cessna on a flight to Eau Claire, Wis., from New York. The Federal Aviation Administration called the Coast Guard after losing contact with him about 5 p.m. Tuesday.
Trapp wasn't wearing a life jacket and treaded water the entire time after the plane cash, Huron County Sheriff Kelly Hanson said.
"It's something you're not going to hear too often. We would have had (waves) of probably 4 to 5 feet," the sheriff said. "The airplane was not running. It flipped over, and he had his door open. He was able to get out before the airplane sank."
A message seeking comment from Trapp was left at Harbor Beach Community Hospital.