N.C. Girl Survives Shark Attack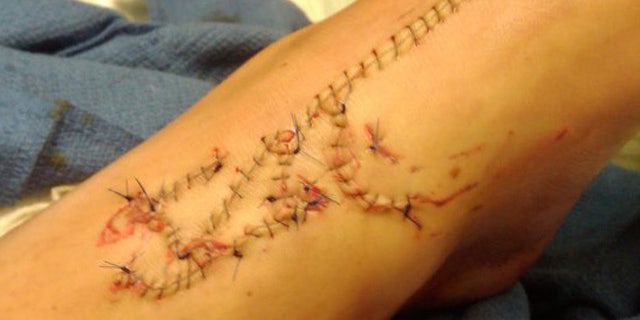 NEWYou can now listen to Fox News articles!
A 13-year-old girl is expected to fully recover after being attacked by a shark while swimming near an island off the coast of North Carolina.
Carley Schlentz of Greensboro, N.C., sustained bites to her left foot while swimming with friends near Topsail Island, a 26-mile barrier island off the state's coast.
Schlentz, who was immediately rushed to Cape Fear Hospital after Friday's attack, reportedly received 60 stitches.
"I felt like something grabbed my foot but then it got really sharp and it wasn't letting go," the girl said in an interview with MyFox8.com.
"So I pulled away and by then it had already bitten me twice," she said. "Then I pulled it out (of the water) to see what it was and it was pretty bad. The ligament was spread out and you could see it."