Mystery of 11-year-old girl's death still haunts New Hampshire town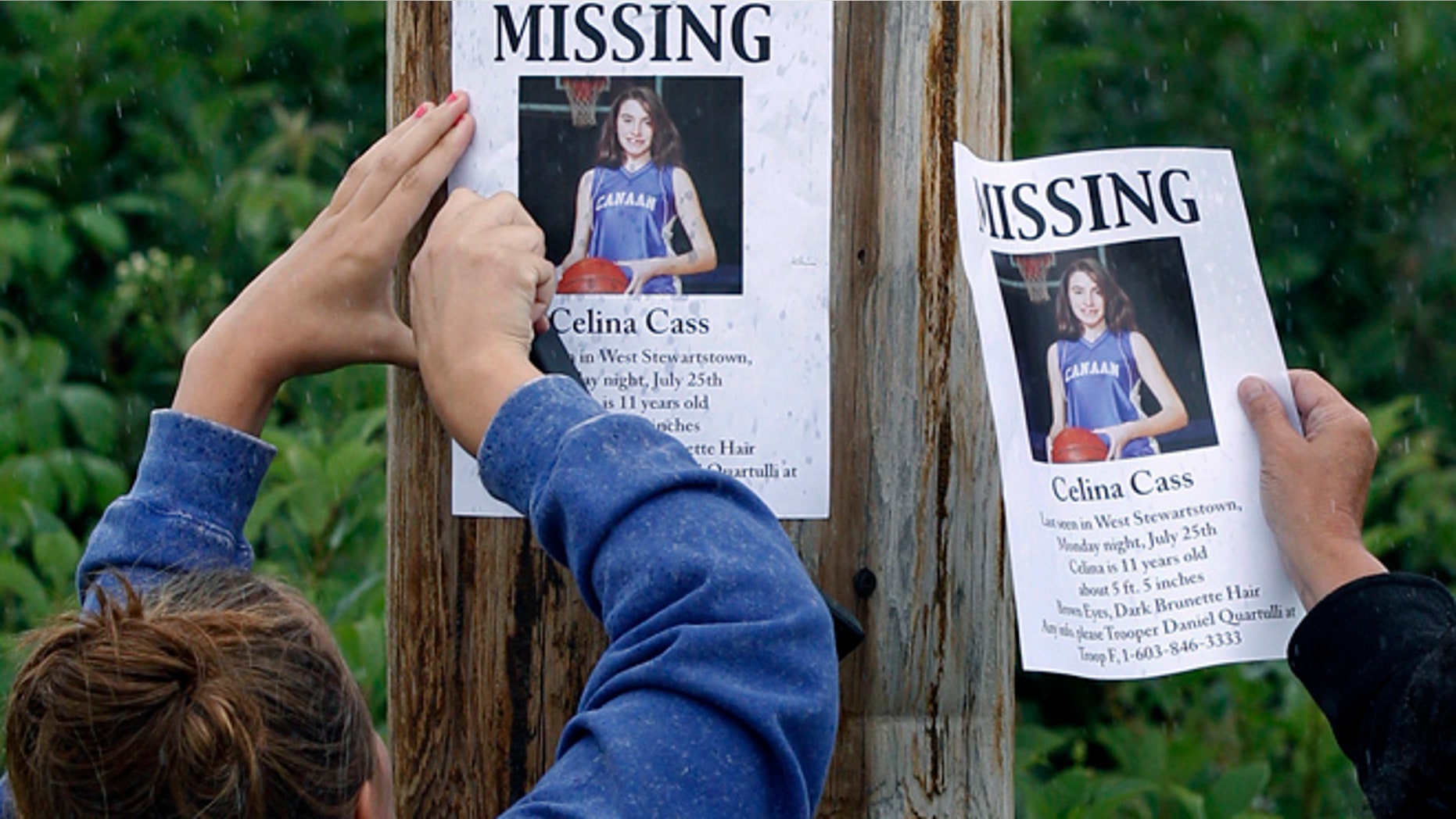 The mystery surrounding the death of an 11-year-old girl, whose body was found in a New Hampshire river four years ago, is getting harder and harder to deal with, says the grandmother of the girl.
Marcia Laro told The Associated Press she is often asked whether there have been any developments regarding her granddaughter Celina Cass, who was last seen hunched over a computer in her family's apartment in West Stewartstown on July 25, 2011.
"We can't say anything because we don't know anything," she said Friday.
Celina's body was found a week later in the Connecticut River, after hundreds of law enforcement officers searched in vain for days. Reward funds were setup by the FBI and others.
Four years on, no one has been charged in her death, which investigators ruled a homicide. The mystery remains a haunting presence in the small town.
"This remains a very active and ongoing investigation, despite that fact that four years have passed since Celina's murder," said Senior Assistant Attorney General Jane Young.
An autopsy conducted failed to pinpoint the cause and manner of her death, according to authorities. However, the details of the exam and toxicology tests were never released.
Laro has her doubts about the investigation. "We haven't heard from anybody for well over a year," she said from her home in nearby Columbia. "We just feel like it's gone cold."
Young said there has been an ongoing dialogue on the case among investigators, and that victim advocates have been in touch with family members.
"We have not had any type of budgetary constraint on this," Young said. "We have taken a lot of steps that aren't seen in the public eye ... we have not come to the end of this case."
Adam Laro, Celina's father, is having a really hard time with the case, the grandmother said. Adam Laro recently had been sick and had a heart operation. Marcia Laro said she has lost touch with the mother, Luisia Cass.
At the time of her disappearance, Celina lived with her 13-year-old sister, her mother, her stepfather, Wendell Noyes, and 22-year-old Kevin Mullaney – the son of Luisia's former boyfriends.
Mullaney and Noyes were subpoenaed to testify at grand jury proceedings on Celina's case. Court documents show that Noyes had a history of psychiatric issues and was declared unfit to stand trial in a 2003 case in which he was charged with breaking into an ex-girlfriend's home and threatening her.
Celina's home is now gone. It was razed after being heavily damaged by fire in December 2013. The fifth-grader, who played basketball on her school team in nearby Canaan, Vermont, is buried in a cemetery in Groveton.
"She was such a sweet little girl," Laro said. "When she came to visit she was always bubbly and liked to play games, and always had to brush my dog. She was so cute, always talked about school."
The Associated Press contributed to this report.