Mystery deepens after remains of missing family found in California desert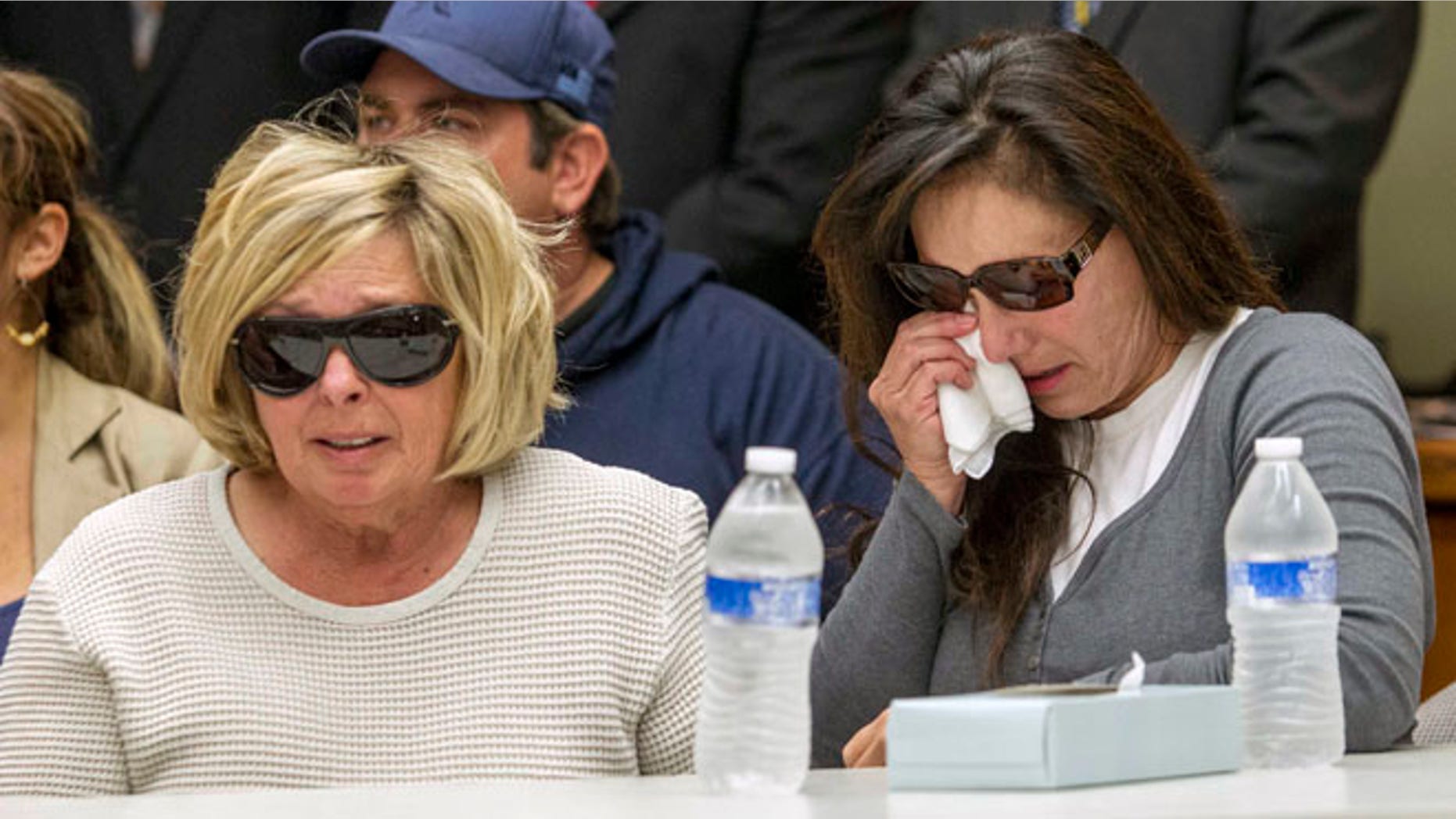 Four skeletons discovered this week in shallow graves in the Southern California desert are believed those of a missing San Diego County family, authorities said Friday, raising a host of new questions about what happened to the seemingly happy couple and their two young sons.
The McStay family — 40-year-old Joseph, his 43-year-old wife, Summer, and their sons Gianni, 4, and Joseph Jr., 3 — were apparent homicide victims, San Bernardino County Sheriff John McMahon said.
Two of the four sets of remains were identified as the parents' through dental records. Police are awaiting DNA testing on the two smaller sets of remains but believe they are the skeletons of the couple's boys, Fox5SanDiego reported.
The two graves, located about 50 yards off a dirt road, were 1- to 2-feet deep, and there were two bodies in each, McMahon said. Some of the bones had been dragged to the surface by animals, he added. He declined to say how the bodies were arranged in the graves.
Police now will try to piece together what led the McStays to disappear and end up 100 miles from their home, not far off heavily traveled Interstate 15 connecting San Diego and Las Vegas. The family's skeletal remains were found Monday by an off-road motorcyclist.
"It's not really the outcome we were looking for, but it gives us courage to know that they're together and they're in a better place," said Joseph McStay's brother, Michael, struggling to speak through tears as other family members sobbed at a news conference.
"I know the sheriff's and the FBI and everybody wants to bring this to justice," he said. "I just want to know when it's over. That's all."
McMahon said investigators don't know many details, including when the McStays were killed, how long the bodies had been in the desert and if they were killed there or elsewhere. Evidence at the scene included some clothing, but McMahon wouldn't say if authorities found a weapon or whether a cause of death was determined.
However, he said: "There is investigative evidence that is at the scene that will help complete the investigation."
When asked if the family might have been victims of a Mexican drug gang, McMahon told reporters at a news conference that detectives had no suspects yet, Fox5SanDiego.com reported.
"It's too early to tell whether it's cartel-related," he said. "We'll continue to work with San Diego (law enforcement). They provided us a couple of investigators we've been working with. But again, the investigation is early, and we have not had an opportunity to read all of their reports."
The McStays disappeared without a trace from their home in Fallbroook, about 55 miles north of San Diego, in February 2010. There were no signs of forced entry at the residence or in their SUV, which was found parked near the U.S.-Mexico border.
Neither Joseph nor Summer had told family or friends they were leaving. When they were reported missing, authorities went to the house and found eggs that had rotted on the kitchen counter and two pet dogs in the backyard, indicating the family hadn't prepared for an extended leave.
Nothing was missing from the home, and the couple's credit cards and tens of thousands of dollars in bank accounts never were touched.
Their McStays' disappearance launched what San Diego County sheriff's investigators called their most extensive missing-persons search ever.
Authorities pursued hundreds of tips and eventually came to believe the family left voluntarily for Mexico. One of the pieces of evidence supporting that theory was a poor-quality video that appeared to show four people matching the McStays' descriptions walking into Tijuana, Mexico.
Some family members doubted the video showed the couple and their children. The case was later turned over to the FBI.
"My son didn't walk away," Joseph's father, Patrick McStay, told the Los Angeles Times. "They didn't walk into Mexico. They would never do that."
McMahon said Friday there's no indication — at this point — the family ever went to Mexico, adding that Mexican authorities were not assisting in the investigation.
Patrick McStay said Thursday he was "livid" at the "inept" investigation and that his frustration only bolstered his desire to find out what happened to his family, according to the Los Angeles Times.
"By being mad, by going after, by trying to find out what happened to my family -- trying to get people to listen -- that's what keeps me going," he told the newspaper.
The investigation, which had faded from the news, cracked open Monday when an off-road motorcyclist called police to say there were some bones in a semi-rural desert area near Victorville. The remains were identified as the McStays after local authorities contacted the Department of Justice and asked if there were any missing-person cases involving a family of four.
The Associated Press contributed to this report.
Click here for more from Fox5SanDiego.com.