Mystery ATM device stole $500 each from dozens of bank accounts, police say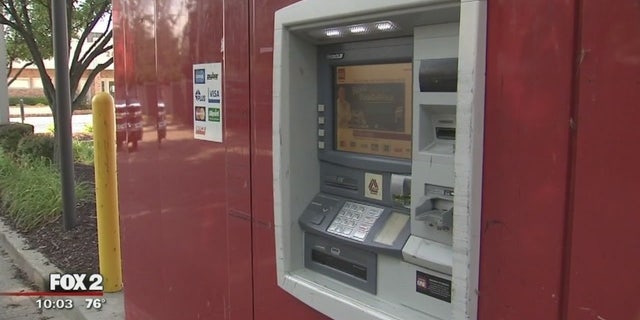 ATM users withdrawing cash from a machine in Michigan ended up paying a hefty transaction fee, police say.
Investigators allege one or more suspects stole $500 dollars each from more than 30 people by placing a device on an ATM at Credit Union ONE Bank in St. Clair Shores, FOX2 Detroit reported.
"I took out $40," Bill Roose, a victim of the theft, told the station, later adding the bank told him "we believe your card has been compromised for $500."
The device reportedly gave the thieves access to peoples' personal information, according to police. Authorities said they are probing footage from the bank's location on Rochester Road in Troy and other areas to determine who is responsible. The incidents were reported to have happened on July 13.
"I was shocked. It took me a few minutes to think something was wrong. I was shocked all morning," Melody Terrana, another victim of the scheme, told FOX2 Detroit.
The victims reportedly could have to wait between 80-120 days to be reimbursed.