Mutilated alligators turning up in Florida with head, tails missing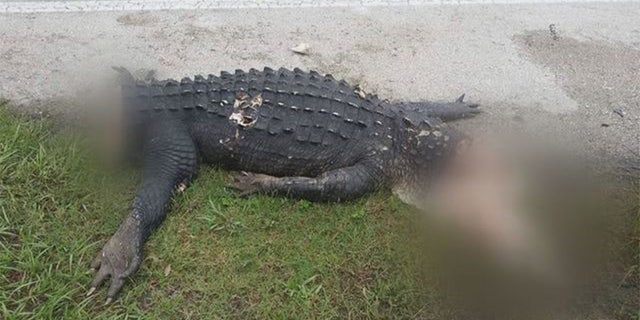 NEWYou can now listen to Fox News articles!
Mutilated alligators being found in the Tampa area have sparked a pair of investigations with Florida's Fish and Wildlife Conversation Commission.
A woman reported Sunday that she saw one of the decapitated animals -- without a head or tail -- on the side of Highway 37 in Lakeland, following a discovery a week earlier in Myakka City of two smaller ones who had their tails missing.
"Like any kind of animal there's a lot of poaching like that and that's really not respectful to the animals to the law and the citizens," John Paner, the director of Croc Encounters in Tampa – an educational facility – told Fox 35 Orlando.
Under Florida state law it is a felony to hurt or kill alligators. It was not clear who has been behind the mutilations.
Paner said he suspects the tails were cut off for meat and the head may have been taken as a trophy.
The two recent incidents are not the only cases of alligators being targeted in Florida.
In early April on the other side of the state, in Rockledge, a jogger reported finding a gator estimated to be more than 9-feet long on the side of the road with its head and tail missing.
In March, farther north in Volusia County, the FWC said it was investigating a video of a man dragging an 8-foot alligator with an ATV near U.S. Highway 1.
A Florida couple also was arrested last year after being accused of cutting off a trapped alligator's tail and then going door-to-door trying to sell it to their neighbors.
The FWC estimates that there 1.3 million alligators living in Florida, spread across all 67 counties in the Sunshine State.
"From 1948 to 2017, 401 unprovoked bite incidents have occurred in Florida," the FWC says. "Twenty-four of these bites resulted in human fatalities."