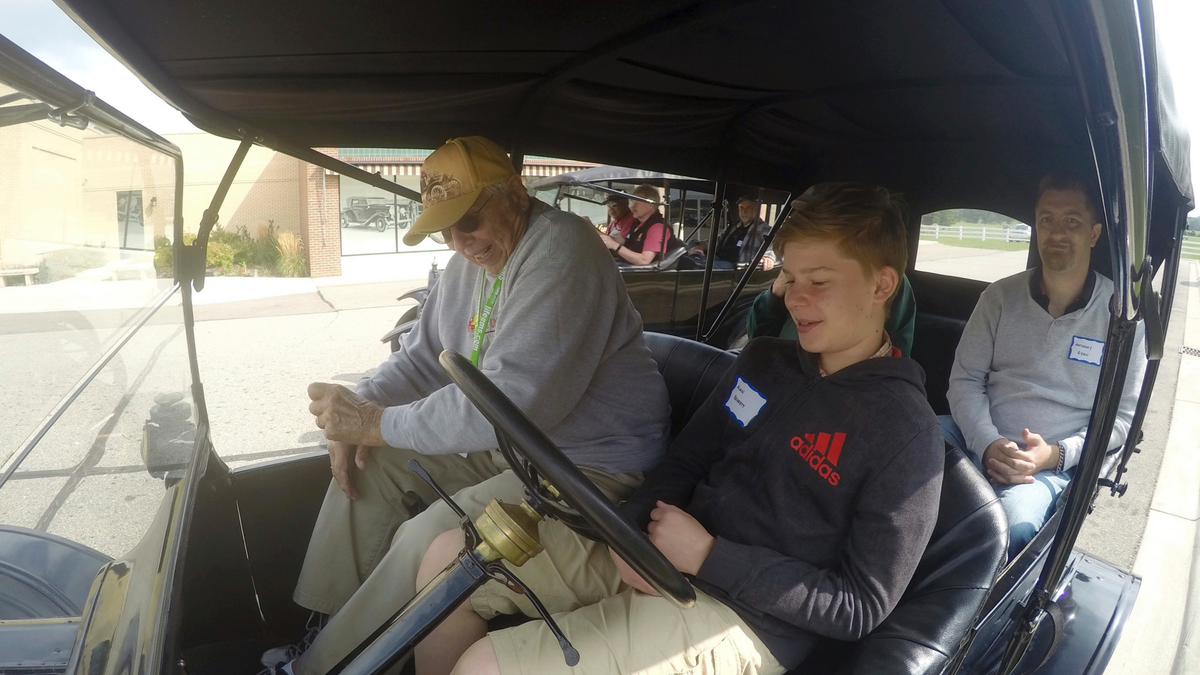 HICKORY CORNERS, Mich. – A different kind of driving lesson — in a vehicle with a top speed of 40 mph (65 kph) that hasn't been produced in nearly a century — is gaining traction in western Michigan.
More than 500 people have learned to drive a Model T at the Gilmore Car Museum near Kalamazoo this year.
"(At) first, I was terrified. Absolutely terrified that I was going to break something, but then you realize that these things were built bulletproof," said Keith Maes, a 49-year-old from Kentwood, Michigan, who was one of two dozen people who took part in a recent Model T class. The four-hour classes cost $105 and include three student drives and three ride-and-observe sessions inside Henry Ford's motorcar for the masses.
Instructors such as Jim Brand are there every step of the way, including to hand-crank the Model T if the novice drivers stall it, as they sometimes do.
Brand is a longtime Model T fan.
Really long.
The 92-year-old drove Model Ts as a teenager living in Dearborn, Michigan, Henry Ford's hometown and the current home of the auto company he pioneered. Brand has a 1926 model that he drives in parades, at graduations and weddings.
"I owned three Model Ts in high school. They were cheap. High school kids look for cheap cars," said Brand, a retired college professor who lives in Stanwood, Michigan.
Once the students complete the course, they attend a graduation ceremony, where they are presented with a book about the Model T, a DVD of vintage newsreel footage and a driving school certificate.
Maes received his certificate on a day when history was made.
Alan Bennett from suburban Detroit became the youngest person ever to complete the class — an achievement that was noted at the ceremony.
"It was fun, really, because I only did go-carts before," said the 12-year-old, whose father, a designer with General Motors, cheered him on and took pictures as his son went on the various drives.
___
Online:
https://www.gilmorecarmuseum.org