Murder trial of reputed mob boss Whitey Bulger to begin in Boston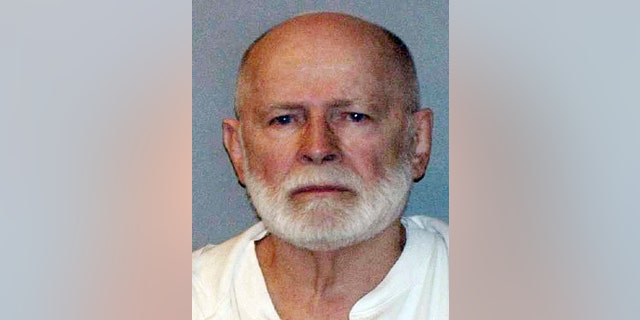 BOSTON – James "Whitey" Bulger is no longer the feared man who swaggered around South Boston and later became one of the nation's most-wanted fugitives.
At 83, the bright platinum hair that earned Bulger his nickname is all but gone and his reputed status as the leader of a violent gang has passed.
But as Bulger's long-awaited trial gets underway, it's clear that the passage of time has done little to diminish Boston's fascination with Bulger.
"He's a survivor. He's had a very long shelf life in a profession where that is not typical," said Dick Lehr, who has co-written two books about Bulger, including the biography "Whitey: The Life of America's Most Notorious Mob Boss."
"The many faces of Whitey make him intriguing," Lehr said.
Those faces include his early image as a modern-day Robin Hood and harmless tough guy who gave turkey dinners to his working-class neighbors at Thanksgiving and kept drug dealers out of the neighborhood. That image was crushed when authorities began digging up bodies.
Bulger would eventually be charged with playing a role in 19 murders but fled in late 1994 after former FBI Agent John Connolly Jr. tipped him off that he was about to be indicted. He remained a fugitive for more than 16 years before finally being captured in Santa Monica, Calif., in 2011.
Bulger's trial, set to begin this week with jury selection, promises to have all the glamour and gore of a TV mob drama. Prosecutors plan to call a collection of infamous mob figures, including Bulger's former partner, Stephen "The Rifleman" Flemmi, who is now serving a life sentence for 10 murders and admitted pulling the teeth out of some of the gang's victims, including his own girlfriend.
Former hit man John Martorano, who admitted killing 20 people, will also take the stand, as will Kevin Weeks, a former Bulger lieutenant who eventually led authorities to half a dozen bodies.
Bulger's lawyers have made it clear that they will attack the credibility of men they describe as "once-reviled criminal defendants" whom prosecutors have eagerly transformed into "loyal government witnesses."
"The government now offers these men as witnesses against James Bulger with no apparent regard for their complete lack of credibility," attorneys J.W. Carney Jr. and Hank Brennan wrote in a recent court filing.
Bulger, who grew up in a South Boston housing project, earned his first arrests as a juvenile and went on to serve time in Alcatraz and other federal prisons for bank robberies. He became one of the most notorious criminals in Boston, while his younger brother, William Bulger, became one of the most powerful politicians in Massachusetts, leading the state Senate for 17 years. William Bulger is expected to attend his brother's trial.
"If you go back to his childhood, he was nothing more than an incorrigible juvenile who was destined to go on to live a life of criminality, and that's exactly what he did," said Tom Duffy, a retired state police major who was one of the lead Bulger investigators.
Bulger, an inspiration for the 2006 Martin Scorsese film, "The Departed," headed the Winter Hill Gang, a largely Irish gang that ran loan-sharking, gambling and drug rackets.
"I think his basic credo was to live your life in a Machiavellian way. As a result of that, he put a great emphasis on intimidation and deception. He was a master at deception," Duffy said.
After Bulger went on the run, the public learned that he had been working as an FBI informant for years, providing information on the New England Mob — his gang's main rivals — even while he was committing a long list of his own crimes, including murder, prosecutors say.
The revelations of the corrupt relationship embarrassed the FBI and led to Connolly being convicted of racketeering.
Law enforcement officials who felt thwarted for years as they investigated Bulger say the trial may give them a long overdue sense of justice.
"We were frustrated because he was being protected by the FBI, but we didn't know to what extent," said retired state police Detective Lt. Bob Long, who investigated Bulger in the '70s and '80s.
Bulger's lawyers planned to use an immunity defense at his trial, arguing that federal prosecutor Jeremiah O'Sullivan, now deceased, granted Bulger immunity from prosecution for his crimes.
But Judge Denise Casper rejected that request, finding that any purported immunity agreement is "not a defense to the crimes charged."
Bulger's lawyers have also denied that he was an FBI informant. They've said Bulger will take the witness stand to testify in his own defense.
The defense is sure to emphasize for the jury how Martorano, Weeks and Flemmi all struck deals with prosecutors for reduced sentences in exchange for their cooperation. The defense has also indicated it plans to emphasize that Justice Department lawyers depicted the men as unreliable while defending lawsuits accusing the FBI of facilitating Bulger's crimes, but they are now using them as their star witnesses against Bulger.
"Mr. Bulger believes that he will have a fair trial if he is able to present the whole truth concerning his relationship with the Department of Justice and FBI, including that he was never an informant," Carney said in an email.
Prosecutors declined to comment before Bulger's trial.
For some of the victims' families, the trial is a chance to get answers.
Billy O'Brien was born four days after his father, William O'Brien, was gunned down in March 1973. Authorities say Bulger and his gang killed O'Brien and 10 others in a dispute with members of a rival group.
O'Brien never got to meet his father, but growing up in South Boston, he would see Bulger around the neighborhood.
"You'd have all this crazy stuff that runs through your head. You're seeing someone that's responsible for killing your father. You have all these things that come to you that you want to say, but I'm a kid then. What was I going to do?" O'Brien said.
"I want to know the reason why my father was killed," he said.
"I'm still looking for that to this day."