Murder suspect recaptured after mistaken release from Los Angeles jail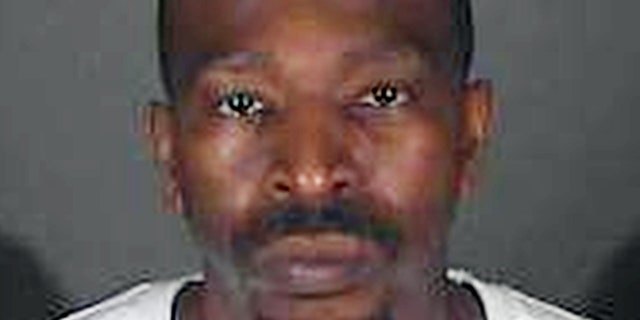 NEWYou can now listen to Fox News articles!
A murder suspect who was mistakenly released from a Los Angeles jail last month was recaptured Monday in Nevada, authorities said.
Los Angeles County sheriff's detectives learned earlier in the day that Steven Lawrence Wright might be hiding in a Boulder City hotel and asked for help from the FBI and local police departments. Wright was arrested without incident.
The 37-year-old was unarmed and there was no indication that he committed any crimes while he was out, said sheriff's Cmdr. Keith Swensson.
Swensson said a man and a woman also were arrested at the hotel on charges of aiding and abetting, but Swensson did not immediately have details about how they know Wright.
He declined to say what led detectives to the hotel where Wright was found, though he did say a $20,000 reward generated a lot of tips from the public.
Authorities do not plan to file any additional charges against Wright, who will be held in Nevada pending an extradition hearing.
"It's not like it's really an escape. It's our mistake," said Sgt. Tim Duerr, a longtime investigator in the Major Crimes Bureau, which was tasked with finding Wright.
Besides, he said, Wright already faces life in prison if convicted of the charges that put him behind bars.
"Really, what's he going to get" with a new charge, Duerr said. "He's facing other charges more detrimental to him than anything we can do to him now."
Duerr declined to detail what Wright had been up to the nine days he was a free man again.
"I guess he had time to watch the Super Bowl," Duerr said.
Investigators had been scrambling to recapture Wright since his release from the Inmate Reception Center in Los Angeles on Jan. 30 and had been notifying potential targets he might seek, interviewing those who know him best, and chasing down tips from the public.
Deputies didn't realize the mistake until more than 24 hours after the release, when they launched their manhunt.
Wright had been behind bars since April 2011 following his arrest in the shooting death of a 47-year-old man that year in Pasadena. At the time, police said Wright belonged to the Altadena Blocc Crips, and the victim belonged to a rival gang.
Wright had been found guilty of the killing in 2014 but his conviction was overturned last year after a judge found the trial wasn't fair. Wright was set for a preliminary hearing in a new trial next month, when he also was set to be sentenced for an attempted murder conviction.
A court clerk incorrectly wrote down the case number of Wright's murder charge next to details of his sentence, officials said. The clerk did write the correct information on the second page of Wright's paperwork, but three sheriff's staff members missed it.
The sheriff's department is conducting a review to prevent future accidental releases.
Swensson said the sheriff's department is working with the court to automate their systems. Currently, 42 different courts send information about inmates to the sheriff's department in handwritten paperwork, Swensson said.
"You're talking about a human factor with many hands touching this," he said.