Murder Charges Filed in Deaths of 5 in Indiana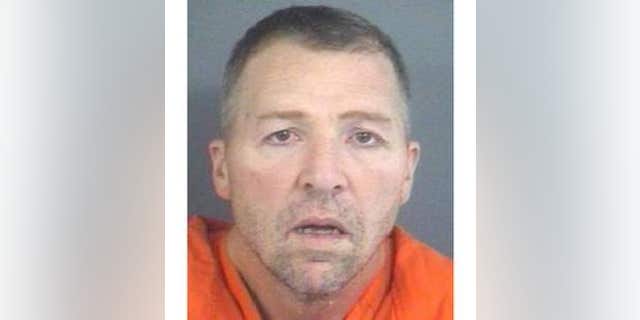 BROOKVILLE, Ind. -- A man who had been named a person of interest in the shooting deaths of five people in rural Indiana has been charged with five counts of murder, state police said Saturday.
David E. Ison, 46, of Glenwood, had been held on $5 million bond since his Sept. 28 arrest on an unrelated armed robbery charge. Police have said they found a .380 caliber handgun like the one used in the slayings when they searched Ison's car after an Osgood pharmacy was robbed.
Police who searched the home where he was staying said they found bloodstained clothes and a slaying victim's cell phone.
Ison was charged with five counts of murder Friday afternoon in Franklin County Circuit Court, Sgt. Jerry Goodin said in a news release. His attorney did not immediately return a message left Saturday seeking comment.
Deputies discovered the bodies of Roy Napier, 50, his estranged wife, Angela Napier, 47, and their children, Melissa Napier, 23, and Jacob Napier, 18, on Sept. 25 at a mobile home near Laurel, about 50 miles southeast of Indianapolis.
A family friend, Henry Smith, 43, was found dead on a nearby property.
Autopsies showed the Napiers all had been shot in the head and Smith had a gunshot wound to the chest. Smith and Angela Napier also showed signs of blunt force trauma to the head.
A 4-year-old girl escaped unharmed and was found by passers-by who alerted police.
Ison has a lengthy criminal record that includes armed robbery, burglary, forgery and counterfeiting.
Goodin said investigators were continuing to follow leads in the murder case.