Murder charge in vicious killing linked to violent MS-13 gang, report says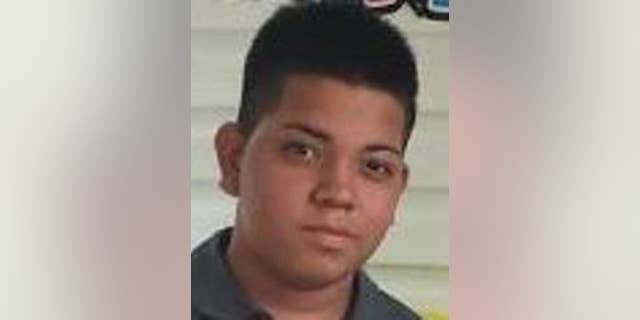 A man was reportedly arraigned Friday and charged with murder in the killing of a 16-year-old Long Island teen that authorities believe was carried out by the vicious MS-13 gang.
David Sosa-Guevara appeared in Hempstead court for the arraignment and sources told Newsday the murder charge was connected to the death of Angel Soler, whose body was found in the Roosevelt-Baldwin area Oct. 19.
Sosa-Guevara, who was arrested in Maryland, pleaded not guilty and is being held without bail, the sources said.
Police said Soler was last seen July 21 leaving his Roosevelt home on his bike in the late afternoon. That was the same day he was murdered, court records showed.
WHAT IS MS-13, THE VIOLENT GANG TRUMP VOWED TO TARGET?
Federal and local officials believe MS-13, whose members have been blamed for more than 20 killings on Long Island, were behind Soler's death.
The arrest came in the wake of police identifying on Tuesday the remains of two other men who sources told Newsday were MS-13 victims. Their remains and Soler's were found in a span of nine days.
Kerin Pineda, 20, was found near the Merrick-Freeport border on Oct. 24, and Javier Castillo, 16, was found in Freeport on Oct. 27, the FBI said.
The remains of Julio Cesar Gonzales-Espantzay, 19, were also found in Massapequa Preserve in March in another suspected MS-13 killing, Newsday reported.
The FBI and local law enforcement officials have been combing parks and nature preserves in Nassau County over the past weeks looking for victims, and evidence of MS-13 gatherings.
Suyapa Soler, Angel's mother, told Newsday she brought her son to Long Island four years ago to protect him from gang violence in Honduras.