Multiple remains found on Pennsylvania farm in search for missing men, 1 man ID'd
Multiple sets of human remains were unearthed from a 12-foot-deep mass grave on an isolated Pennsylvania farm early Thursday as authorities continued digging for the bodies of four young men who disappeared last week.
Officials were able to identify one of the victims as 19-year-old Dean Finocchiaro -- who vanished last week along with Mark Sturgis, 22, Tom Meo, 21, and Jimi Tar Patrick, 19. Bucks County District Attorney Matthew Weintraub said he could not identify the other remains at this time, while issuing a fresh appeal for more help from the public.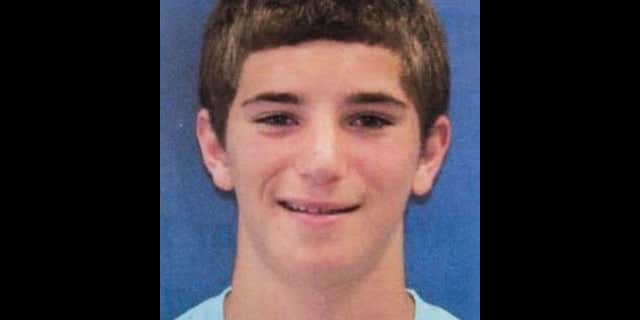 "They are down 12 foot deep in a hole that is getting deeper by the minute," Weintraub said.
The FBI had been using heavy equipment to dig a deep trench on the farm property and then sifting through each bucket of dirt by hand, after cadaver dogs led authorities to the spot on the 90-acre farm in Solebury Township, located about 30 miles north of Philadelphia, where they discovered the remains inside a 12½-foot-deep common grave.
"I don't understand the science behind it, but those dogs could smell these poor boys 12½ feet below the ground," Weintraub said.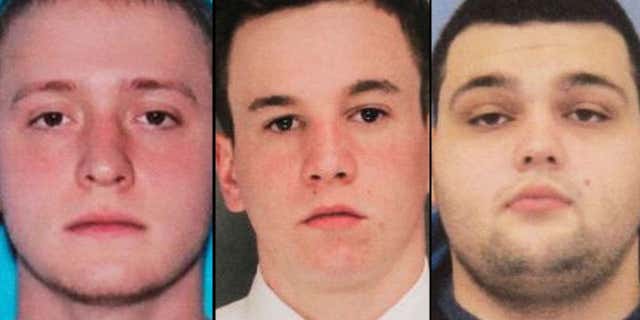 Fire and rescue crews on Thursday were using plywood to help shore up the deep grave as investigators worked inside under intense heat and choking dust.
"They're tenderly, painstakingly, reverentially recovering the remains of people they do not even know," Weintraub said.
Cosmo DiNardo, 20, remained a person of interest in the case. The grisly discovery was made on his father's farm and DiNardo was arrested Wednesday for allegedly trying to sell Meo's car for $500 on July 9 -- a day after Meo was last seen. That 1996 Nissan Maxima was also found on the family's farm.
DiNardo was being held on $5 million bail, which a Bucks County judge has said is the highest he has ever set.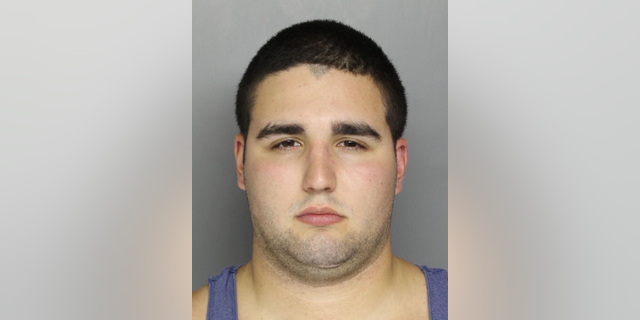 Weintraub said Thursday he does know more about the relationships among the men but can't share more information because he needs to "maintain the integrity of the investigation."
"This is a homicide. Make no mistake about it. We just don't know how many homicides," Weintraub said.
The parents of DiNardo is expected to face a grand jury Thursday morning, Fox 29 reported. Authorities are hoping the parents can provide some information of their son's whereabouts the week of the men's disappearance.
'PERSON OF INTEREST' IN DISAPPEARANCE OF BUCKS COUNTY, PENNSYLVANIA MEN RELEASED ON BAIL AMID INTENSE SEARCH
An attorney representing the parents said in a statement Wednesday that they are cooperating "in every way possible with the investigation," adding that they sympathize with the grieving families.
"I can tell you they are doing everything in their power to cooperate with law enforcement's investigation at this point," Perri said in the statement.
DiNardo was originally released Tuesday evening to his parents' home in Bensalem while FBI agents sifted through mounds of dirt from a deep pit they dug on the farm about 20 miles away. Police cadets combed the vast cornfields nearby. Patrick's family members said Sturgis and Meo worked together and Finocchiaro was a mutual friend.
POLICE SEARCH FOR 4 MISSING YOUNG MEN IN BUCKS COUNTY, PENNSYLVANIA, DA BELIEVES FOUL PLAY INVOLVED
Weintraub said police would "continue digging and searching that property until we're satisfied that they are not there."
"This is just really, really rough on everybody involved because of the heat, the magnitude, the scope -- and the stakes are incredibly high -- life and death," he said
DiNardo was originally arrested Monday on a charge that had earlier been dismissed, accused of possessing a shotgun despite a previous mental health commitment.
Weintraub sought a high bail for DiNardo on the gun charge because he now considers him a flight risk. The father, Antonio DiNardo, posted $100,000 Tuesday to bring his son home after the initial arrest.
In a Thursday morning press conference, Weintraub provided an updated tip line for the FBI, 1-800-CALL-FBI.
The Associated Press contributed to this report.