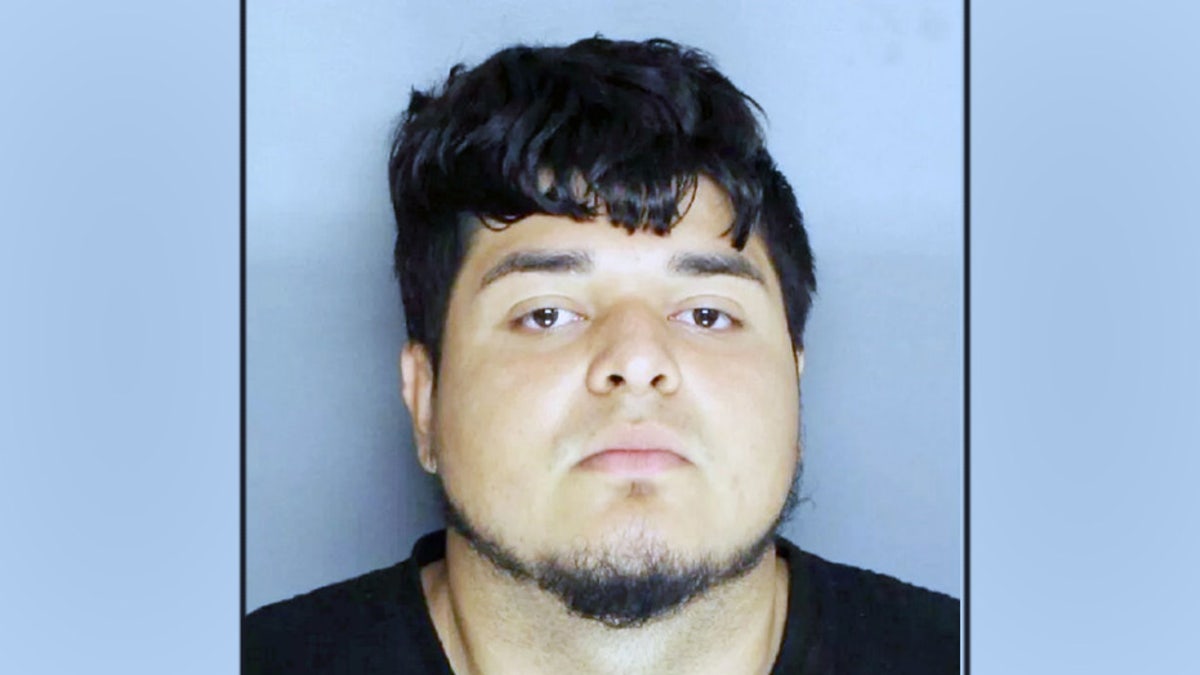 An MS-13 gang suspect who allegedly killed a man and burned the body was arrested this week in South Carolina, immigration officials confirmed to Fox News.
Franklin Platero-Rodriguez, 21, was taken into custody without incident on Tuesday at a Subway restaurant in Ladson, roughly 20 miles northwest of Charleston, The Post and Courier reported.
MS-13 CRACKDOWN WINS PRAISE FOR TRUMP AHEAD OF NY GANG SUMMIT
Walker County, Texas, officials issued a warrant for Platero-Rodriguez's arrest for homicide by firearm in the death of a man in the Houston area earlier this year.
The suspected gang member was found with a 9 mm pistol, which the Berkeley County Sheriff's Office said Wednesday could have been the weapon used in the Texas murder.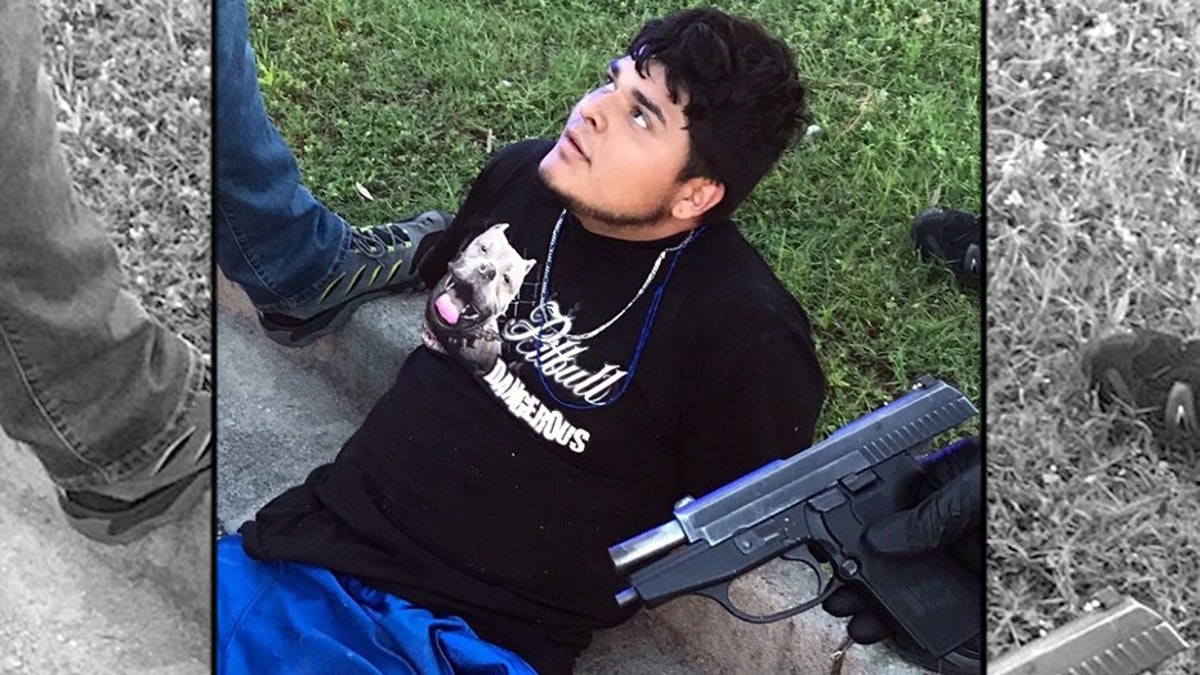 Officials said the suspect killed the man, put his body in the trunk of the vehicle and poured gasoline on it before setting the vehicle on fire. He then apparently fled to South Carolina.
U.S. Immigration and Customs Enforcement (ICE) told Fox News that Platero-Rodriguez, through a loophole, was able to enter the country as an unaccompanied alien child (UAC) — an illegal immigrant under the age of 18 who's entered the country.
WHAT IS MS-13, THE VIOLENT GANG TRUMP VOWED TO TARGET?
Berkeley County Sheriff Duane Lewis said the 21-year-old had previously been deported but illegally entered the U.S. again. He said Platero-Rodriguez faces charges of unlawfully carrying a firearm, possessing a stolen pistol and being a fugitive in possession of a gun.
The MS-13 gang, responsible for dozens of gruesome deaths throughout the U.S., was started by Central American immigrants, mainly from El Salvador, in Los Angeles in the 1980s. It has expanded since to include Hondurans, Guatemalans, Mexicans and other Central and South Americans.
Fox News' Brooke Singman and Kaitlyn Schallhorn contributed to this report.