MS-13 gang member convicted of brutal Tennessee assault with rifle, bleach, plastic bag, feds say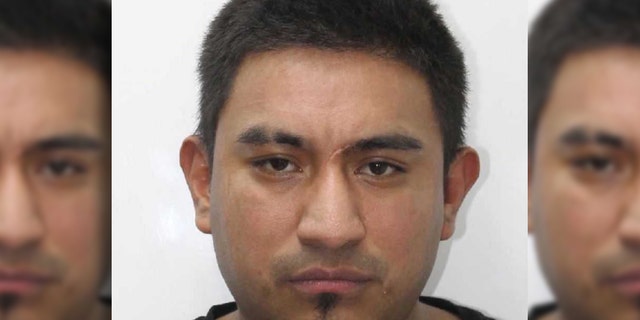 An illegal immigrant and member of the notorious MS-13 street gang was convicted Monday by a federal jury on several charges, including a violent 2017 attack on a man in Nashville, prosecutors said.
The U.S. Attorney's Office said Gerson Serrano-Ramirez, 31, of El Salvador, was accused of inviting a person to his home after the man asked him to stop disruptive gang activity at a nightclub.
Once at the house, Serrano-Ramierz pointed an assault rifle at the man before strangling him with the rifle strap. He continued the assault by "spraying bleach into his eyes and then attempted to suffocate him by placing a plastic bag over his head," prosecutors said.
The 31-year-old then clamped the man's finger with a pair of pliers while holding the rifle on him, telling the man if he told anyone about the assault that he would kill him and his mother.
MOM HONORED BY TRUMP AFTER MS-13 KILLED HER DAUGHTER IS STRUCK, KILLED BY SUV NEAR MEMORIAL SITE
"MS-13 is one of the most violent and dangerous gangs in America, and the conduct that occurred in this case is further evidence of the gang's ruthlessness," said Assistant U.S. Attorney General Brian Benczkowski said in a statement.
Video of the assault was recovered from an in-home security system at the 31-year-old's home was presented at the trial, which also showed him packaging and selling cocaine.
During a search of the home, authorities seized an AK-47 assault rifle; multiple rifle magazines; 582 rounds of ammunition; body armor; and a small amount of cocaine and marijuana, according to prosecutors.
Serrano-Ramirez, who went by the street name Frijole, was indicted in August 2017 and convicted Monday on all counts after a 3-day jury trial. Authorities said the 31-year-old had previously been deported, and illegally re-entered the country before the assault.
"The jury's verdict will ensure that another violent criminal alien will be removed from our community for a very long period of time and he will have little, if any, chance of ever inflicting harm outside of his new home - a federal penitentiary," U.S. Attorney for the Middle District of Tennessee Donald Cochran said in a statement.
Serrano-Ramirez faces a mandatory minimum sentence of at least 30 years and up to life in prison when he is sentenced in January 2019.