Mourners remember Detroit officer who died after shooting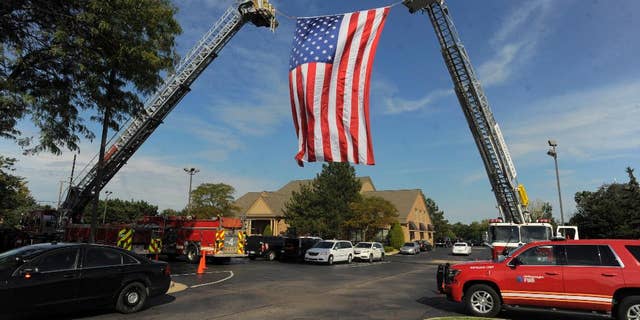 NEWYou can now listen to Fox News articles!
ST. CLAIR SHORES, Mich. – Mourners are gathering to remember a Detroit police officer who died five days after being shot while chasing a suspect.
A funeral for 46-year-old Sgt. Ken Steil takes place Friday at St. Joan of Arc church in St. Clair Shores following visitation this week at a Sterling Heights funeral home. At the funeral home, ladders from two fire trucks displayed a large U.S. flag.
Steil, who had a wife and two sons, was an officer for 20 years and nicknamed "Shark" for his diving skills.
Steil was shot in the shoulder and died unexpectedly last Saturday of a blood clot. Twenty-one-year-old Marquise Cromer is charged with first-degree murder.
Gov. Rick Snyder has ordered U.S. and Michigan flags to be lowered to half-staff on Friday in Steil's honor.