Mountain lions targeting pets in California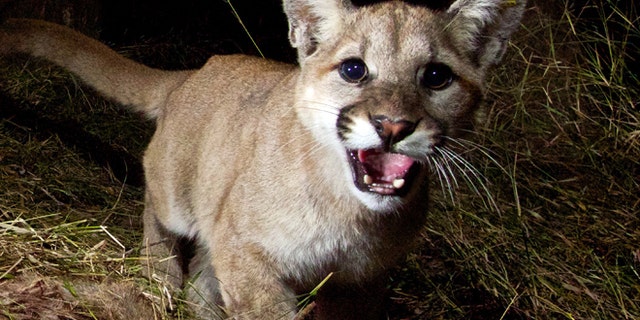 Roving mountain lions have been snacking on California pets, according to a new report from the Department of Fish and Wildlife.
Of 83 mountain lions that were legally killed last year and had their stomach contents analyzed, more than half were found to have eaten cats, dogs or other domestic animals, SFGate reported. Only five percent had eaten deer, which is said to be the ferocious feline's favorite food.
The report hasn't been publicly released yet, but the website was able to view an advance copy.
"As a pet owner you have a responsibility for the safety of that animal, especially if you live in open space or wild animal habitat," DFW information officer Andrew Hughan said. "When out walking, keep it on a leash or keep a very close eye, look around, above and behind you for wild animals.
Hughan told SFGate the problem of predators – including coyotes – eating domesticated animals is so widespread that DFW is holding numerous public meetings about the issue.