Mountain lion crashes through California woman's bedroom window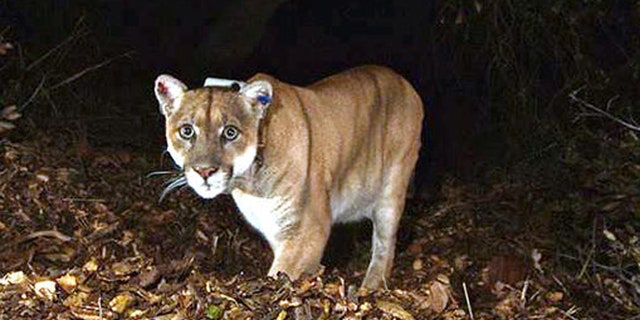 A woman in California thought she was dreaming when she woke up to find a mountain lion in bed with her.
On July 4, surveillance video provided to KTXL captured a juvenile mountain lion running in front of a pickup truck in Colusa, crashing into the door of a bowling alley, then running through an apartment building's parking lot.
Eventually, the panicked cat jumped through the window of one woman's apartment, landing on her bed.
"Actually, at first, I think she said she thought she was dreaming. It didn't seem real," apartment manager Francis Muniz told KTXL.
MOUNTAIN LION CAUGHT TAKING DOWN A DEER IN RARE TRAIL-CAM FOOTAGE
She stayed calm and opened the back door of her apartment. The animal, bleeding, took off.
Animal trackers told KTXL the mountain lion may have been reacting to its reflection or it may have thought it was going into a cave.
Colusa County Fish and Wildlife Commissioner John Troughton warned of the growing number of mountain lion sightings in populated areas.
"The reality is that lions are in this area, one of them has been in town probably more than once," Troughton told KTXL.
Click here for more from KTXL.