Mother of Missing Arizona Girl Released From Jail as Deadline to File Charges Passes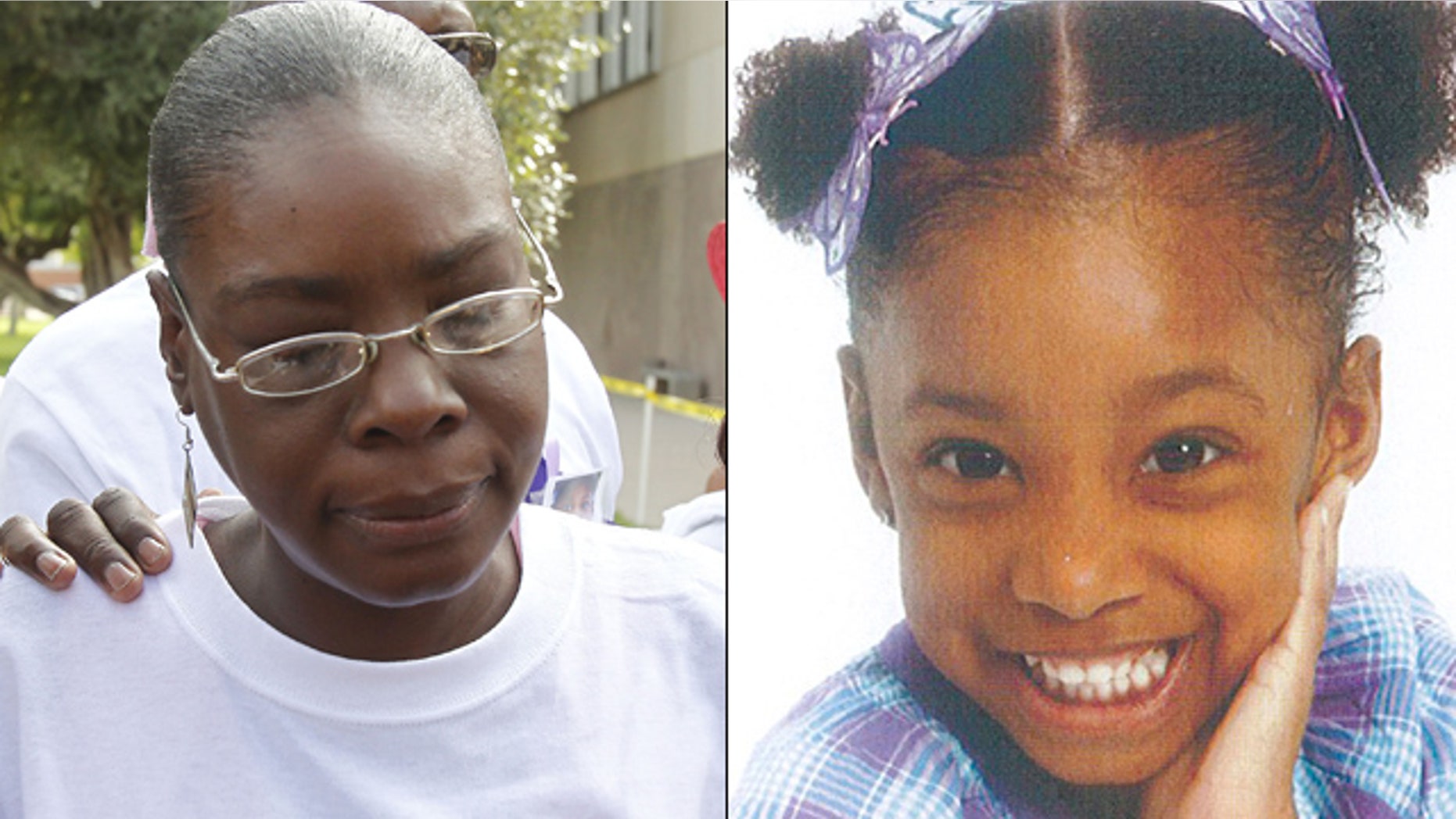 PHOENIX – The mother of a missing 5-year-old Arizona girl was released from jail Monday morning after no charges were filed against her.
Jerice Hunter, 38, was arrested a week ago on suspicion of felony child abuse. However, prosecutors failed to file charges against her within the required 48 hours of her first court appearance.
Jerry Cobb, a spokesman for the Maricopa County Attorney's Office, said Monday that prosecutors will wait for more results of the police investigation into Jhessye Shockley's disappearance before deciding whether to charge Hunter.
"We thought it was best to let the investigation continue," Cobb said.
Jhessye was last seen Oct. 11 at her family's apartment in the Phoenix suburb of Glendale after Hunter said she went out for an errand and left the girl in the care of three older siblings
Hunter has maintained she had nothing to do with her daughter's disappearance and has been critical of investigators who suspect Hunter physically abused and possibly murdered her daughter.
Police have said they don't believe they will find the child alive.
According to court documents released last week, Jhessye's teenage sister told police that Hunter had instructed her to lie about the disappearance. She also said her mother kept Jhessye in a closet, and that the girl had cuts, black eyes and other bruises before she was reported missing.
There was no answer at Hunter's apartment when The Associated Press called there early Monday afternoon.
Phoenix television station KSAZ captured footage of Hunter as she was making a call from a payphone outside a west Phoenix jail on Monday. "Leave me alone. I am not talking to the media," said Hunter, her back turned toward the camera.
Child welfare workers removed Hunter's other children, including a newborn, from her apartment last month but declined to say why.
Hunter came under scrutiny during the investigation for an October 2005 arrest with her then-husband, George Shockley, on child abuse charges in California. Hunter pleaded no contest to corporal punishment and served about four years in prison before she was released on parole in May 2010.
Hunter's oldest child, 14 at the time, told police his mother routinely beat the children. George Shockley is a convicted sex offender and is still in a California prison.