'Most wanted' sex offender caught while trying to watch solar eclipse in Iowa, officials say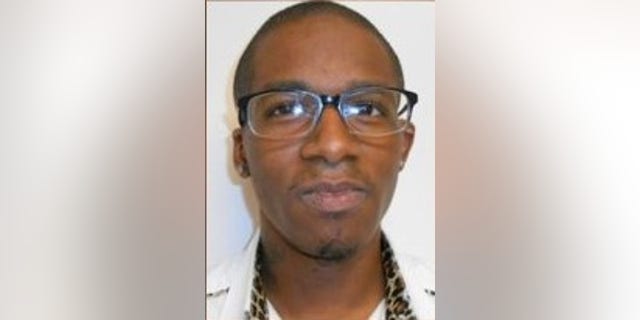 Iowa's "most wanted" sex offender was captured on Monday after he emerged from his residence to get a better view of the much anicipated "great American solar eclipse," only to be nabbed when a "concerned" citizen called police, U.S. Marshals said.
Investigators were hunting for Ladarius Martez Blue, 26, after he failed to register as a sex offender in Iowa. Blue had not been seen since early June before he was arrested Monday, according to The Gazette.
Authorities from the U.S. Marshals Northern Iowa Fugitive Task Force narrowed down Blue's location to Ceder Rapids by August, part of the "Operation Most Wanted" initiative. As the total solar eclipse swept through the nation on Monday, Blue emerged from his residence to join millions of Americans looking up the sky.
"[Law enforcement members] positively identify Blue as he exited a residence in what appeared to be an attempt to observe the solar eclipse," U.S. Marshals said in a statement.
A "concerned citizen" also called police when the individual spotted Blue climbing into a yard waste container. Blue tried to escape, but was arrested after a "foot pursuit."
Blue was arrested and faces more charges. He was convicted in 2010 for lascivious act with a minor, KCRG reported.