Morning brief: Tucker explains the interview Trump cited regarding Sweden
FOX & FRIENDS: TUCKER CARLSON TO DISCUSS HIS CONTROVERSIAL'SWEDEN' INTERVIEW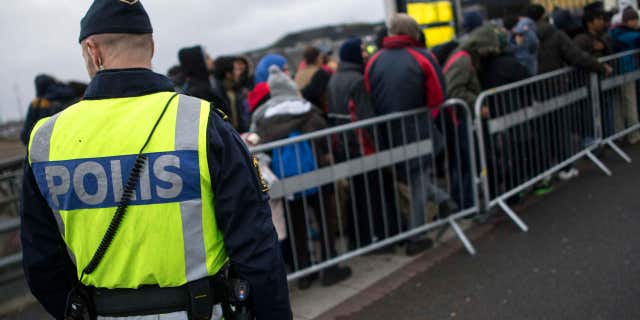 The 'Tucker Carlson Tonight' host will visit the curvy couch this morning to discuss his interview with journalist Ami Horowitz Friday. The interview made big news over the weekend when President Trump mentioned refugee-related problems in Sweden and later tweeted that he was referring to the interview. In it, Horowitz said the Swedish government is covering up a refugee-driven rape epidemic. Don't miss Tucker's take this morning on Fox News Channel.
'TUCKER CARLSON TONIGHT': WHAT THE US CAN LEARN FROM SWEDEN'S REFUGEE CRISIS
REVISED TRAVEL BAN TARGETS SAME 7 NATIONS, EXEMPTS GREEN CARD HOLDERS
President Trump hopes his second executive order on the travel ban does not create the chaos his first one did last month. A draft of his revised travel ban order will target the same seven predominantly-Muslim nations – Iran, Iraq, Syria, Somalia, Yemen, Sudan and Libya – while green card holders and dual citizens of the U.S. and any of those countries are exempt. Trump hopes to unveil the final version sometime this week.
'FOX NEWS SUNDAY': RUSH LIMBAUGH TALKS TRUMP'S RELATIONSHIP WITH THE NEWS MEDIA
'MEDIA BUZZ' HOST HOWARD KURTZ: WHY COUNTRY IS DIVIDED ON TRUMP VS. MEDIA
ERIC SHAWN REPORTS: THE RUSSIAN INVESTIGATION
'JOURNAL EDITORIAL REPORT': FORMER U.S. AMBASSADOR JOHN BOLTON WEIGHS IN ON WHAT MAKES A GOOD NATIONAL SECURITY ADVISER
DOZENS OF EMPLOYEES LOSE JOBS FOR PARTICIPATING IN DAY WITHOUT IMMIGRANTS PROTEST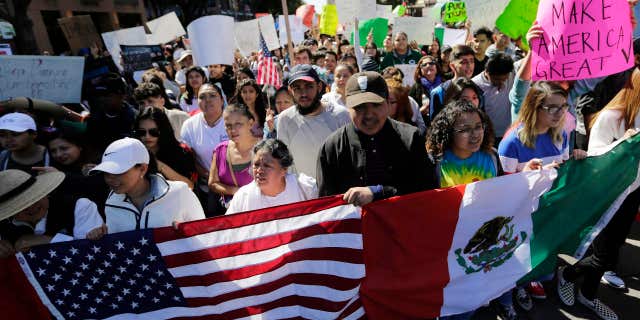 A handful of workers across the U.S. were fired for skipping work to join Day Without Immigrants protests Thursday. The protests shut a handful of businesses across the nation. The boycott was aimed squarely at President Trump's efforts to step up deportations, build a wall at the Mexican border and close the nation's doors to many travelers. It was unclear how many participated. Workers from Oklahoma to Pennsylvania reportedly lost their jobs for participating.
US NAVY SENDS WARSHIPS ON 'ROUTINE OPERATIONS' THROUGH DISPUTED SOUTH CHINA SEA
In a move that is sure to ruffle the feathers of Beijing, the U.S. Navy announced Saturday that the USS Carl Vinson aircraft carrier and USS Wayne E. Meyer guided-missile destroyer are carrying out a freedom of navigation operation through the disputed region. China's Foreign Ministry spokesman Geng Shuang said in a statement that China "firmly opposes any country's attempt to undermine China's sovereignty and security in the name of the freedom of navigation and overflight." Navy warships have sailed close to the Chinese-occupied artificial islands since October 2015.
CANADIAN RECYCLING PLANT WORKERS FIND HIDDEN TREASURE
Workers at the Global Electric Electronic Processing plant discovered more than $100,000 stashed in the back of an old TV set that was set to be recycled. The workers in Barrie, Ont. found the money wrapped in stacks of $50. Police were able to track the man who originally had the TV and gave him the money back. The unidentified man said he had hidden the money from his parents and just forgot about it.
MUST WATCH ON FNC
9:00 AM ET: Mount Vernon celebrates George Washington's 285th birthday with a wreath-laying at his tomb in Virginia. Watch live on FoxNews.com.
9:30 AM ET: Vice President Pence makes a joint statement with NATO Secretary Gen. Stoltenberg at NATO Headquarters in Brussels. Watch live on FoxNews.com.
4:30 PM ET: The Senate meets for a pro forma session. The House is not in session.