Morning brief: Trump talks North Korea with China, Japan
NEWYou can now listen to Fox News articles!
TRUMP TALKS NORTH KOREA WITH CHINA, JAPAN
President Trump talked to Chinese President Xi Jinping and Japanese Prime Minister Shinzo Abe early Monday to discuss a strategy in dealing with North Korea. Xi told Trump that China strongly opposed North Korea's nuclear weapons program and hoped "all parties will exercise restraint and avoid aggravating the situation." Abe called North Korea's nuclear and missile problem an "extremely serious threat." Both leaders agreed to urge North Korea to refrain from provocative actions.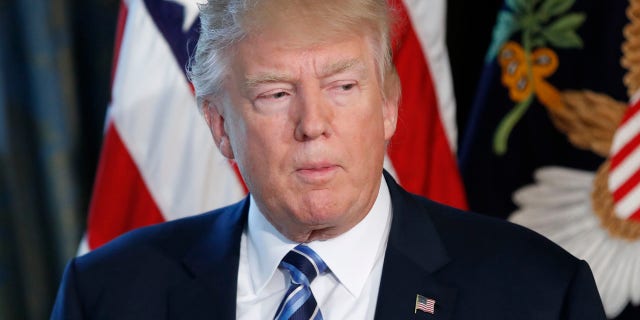 NORTH KOREA DETAINS US CITIZEN; 3RD AMERICAN BEING HELD THERE
VIDEO: NORTH KOREA THREATENS TO REDUCE US TO 'ASHES'
BRAND NEW PRIMETIME LINEUP DEBUTS ON THE FOX NEWS CHANNEL MONDAY
Fox News Channel debuts a brand new primetime lineup Monday night. "Tucker Carlson Tonight" moves to 8 p.m. ET and "The Five" will shift to the 9 p.m. slot. Tucker promised to continue bringing viewers "the most honest hour we can do" and to remain "the sworn enemy of lying, pomposity, smugness and groupthink." For his first show in his new timeslot on Monday, Tucker has a cable exclusive interview lined up with Caitlyn Jenner. Martha MacCallum will also debut a new show on May 1 called "The Story with Martha MacCallum." "Hannity" will remain in the 10 p.m. slot.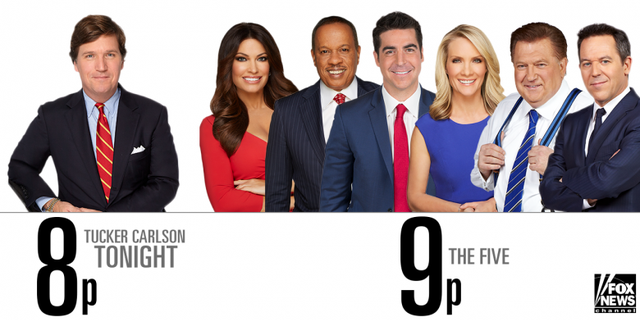 TUCKER'S KICKOFF: CAITLYN JENNER, MIKE ROWE AMONG MONDAY'S GUESTS
'THE GREG GUTFELD SHOW': GUTFELD JABS DEMS FOR CELEBRATING GA ELECTION LOSS
CONGRESS RETURNS TO WASHINGTON WITH LAUNDRY LIST OF TASKS TO COMPLETE
Congress returns to Washington this week to take on the now-familiar task of passing an 11th-hour spending bill to avert a government shutdown, with President Trump's promised border wall emerging this time as the big sticking point between Democrats and Republicans. The deadline to avert a shutdown is Saturday, Trump's 100th day in office, which has increased pressure on the GOP-controlled Congress to also pass an ObamaCare repeal and replacement plan after failing to do so in March.
TRUMP 100 DAYS: PRESIDENT ADDS TAX REFORM IN KEY WEEK
VIDEO: MULVANEY ON LOOMING BUDGET DEADLINE, OBAMACARE REPEAL
FRENCH ELECTION: CAN LE PEN FINISH THE JOB?
Did France just plug the dike on the crumbling European Union, or will it now crack wide open? It depends on who you think "won" Sunday's first round of presidential elections. Like the Americans who voted to make Donald Trump president last November, a largely overlooked part of France wants to dethrone the traditional political system that has remained entrenched in power for decades.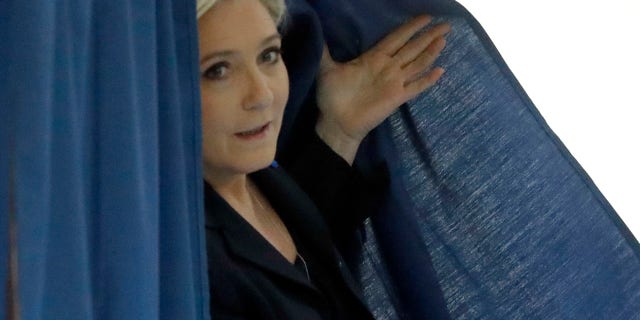 LE PEN, MACRON WIN FIRST ROUND TO ADVANCE TO RUNOFF
LE PEN, TOOK FRENCH PARTY FROM PARIAH TO SPOTLIGHT – AND NOW?
ADL: CASES OF ANTI-SEMITISM ROSE LAST YEAR
Cases of anti-Semitic intimidation and vandalism increased last year, according to data released by the Anti-Defamation League Monday. The group found 1,266 cases of anti-Semitic harassment last year, compared to 941 in 2015 and 912 in 2014. The sharp increase continued into the first three months of 2017, with reports of 541 incidents compared to 291 in the same period just last year. The ADL report linked 34 cases last year to the presidential election, including graffiti found in Denver last May that said "Kill the Jews, Vote Trump."
COMING UP ON FNC
12:00 p.m. ET: A "smoke-in" will be held on the steps to the Capitol in an effort to support ending the Federal Marijuana Prohibition Act of 2017. Watch live on FoxNews.com.
12:00 p.m. ET: Former President Obama will speak for the first time since his presidency at an event at the University of Chicago. Watch live on FoxNews.com.
1:30 p.m. ET: Press Secretary Sean Spicer holds a press briefing. Watch live on Fox News and FoxNews.com.
3:00 p.m. ET: Senate meets to resume consideration of the nomination of Sonny Perdue to be the secretary of Agriculture. Complete coverage on Fox News and FoxNews.com.
3:15 p.m. ET: Attorney General Sessions speaks to the Ethics and Compliance Initiative conference in Washington. Watch live on FoxNews.com.
FOX BUSINESS COVERAGE
US STOCK FUTURES RALLY ON FIRST ROUND FRENCH ELECTION RESULTS
U.S. stock index futures rose sharply on Sunday on relief that centrist Emmanuel Macron took the first round of voting in the French presidential election.FOXBusiness.com will follow the markets throughout the day.
BECTON DICKINSON TO ACQUIRE BARD FOR $24 BILLION
U.S. medical equipment supplier Becton Dickinson will acquire C R Bard, in a $24 billion cash-and-stock deal.
COMING UP ON FBN
7:00 a.m. ET: Rep. Marsha Blackburn, R-Tenn., will appear on "Mornings with Maria."
12:00 p.m. ET: Amie Parnes, author of "Shattered: Inside Hillary Clinton's Doomed Campaign," will be a guest on "Cavuto: Coast to Coast."