Morning brief: Trump sets ambitious agenda in speech to Congress
TRUMP SETS AMBITIOUS AGENDA IN SPEECH TO CONGRESS
President Trump Tuesday night called for a "new chapter of American greatness," as he made economic revival the centerpiece of his first address to Congress – issuing a call to "restart the engine of the American economy" through tax cuts, better trade deals, immigration enforcement and a $1 trillion infrastructure program. (READ ENTIRE SPEECH)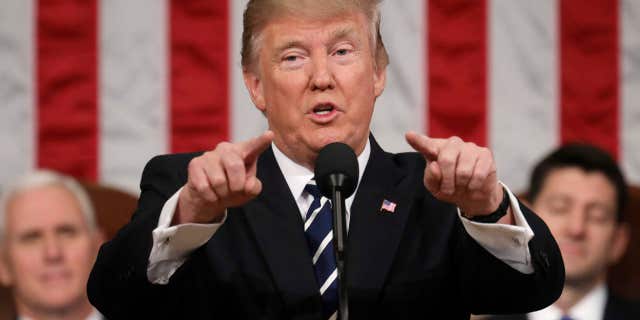 "Everything that is broken in our country can be fixed. Every problem can be solved. And every hurting family can find healing, and hope," Trump said, urging lawmakers to "join forces" to deliver.
WATCH THE ENTIRE SPEECH HERE: PART 1 | PART 2 | PART 3
KRAUTHAMMER: THIS SHOULD HAVE BEEN TRUMP'S INAUGURAL ADDRESS
'HANNITY': GINGRICH 'BLOWN AWAY' BY SPEECH
WALLACE: 'TONIGHT DONALD TRUMP BECAME THE PRESIDENT OF THE UNITED STATES
WATCH FOX BUSINESS: Neil Cavuto to interview Treasury Secretary Steven Mnuchin at 12 p.m. ET on "Cavuto Coast to Coast." This will be the first interview following Trump's address to Congress.
ExxonMobil's new CEO Darren Woods makes his first presentation at the company's investor day in New York. Woods replaced longtime chief Rex Tillerson who is now Secretary of State.
FBN: TRUMP'S FIRST SPEECH TO CONGRESS: BUY AMERICAN, HIRE AMERICAN
'NEVER FORGET RYAN'
In an emotional moment that drew the largest applause of the night, President Trump paid tribute to the widow of U.S. Navy SEAL William "Ryan" Owens, who was killed in a counterterrorism raid in Yemen last month.
"Ryan died as he lived: a warrior, and a hero – battling against terrorism and securing our nation," Trump said.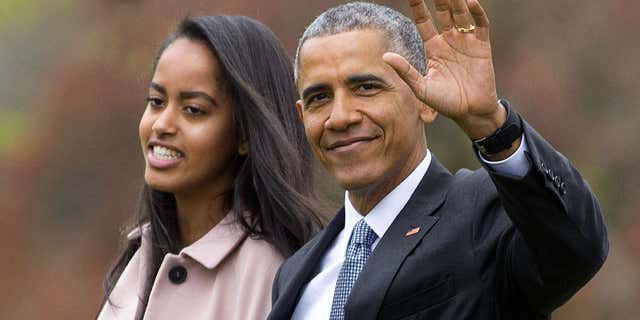 NEW TRAVEL BAN DELAY
President Trump will not sign a new travel ban until later in the week, a senior administration official told Fox News. Trump was reportedly expected to sign a new refugee and immigration executive order Wednesday, one day after addressing lawmakers at a joint session of Congress.
PRESIDENT OBAMA (OF FRANCE)?
Former President Obama is a U.S. citizen, which means he is an ineligible candidate, but that did not stop 42,000 supporters in the country to sign an online petition urging him to run. One of the petition's organizers told the BBC that the message is intended to the eligible candidates running for office: "Hey guys, you don't really make us dream."
COMING UP ON FNC
12:50 p.m. ET: Scheduled launch of a ULA Atlas V carrying the NROL-79 satellite. Space Launch Complex-3, Vandenberg Air Force Base. CA.
2:00 p.m. ET: FBI Dir Comey delivers the keynote address at the Henrico County, VA, community summit on heroin/opioid addiction
5:30 p.m. ET: Former VP Biden receives the 2017 Congrassional Patriot Award from the Bipartisan Policy Center